52% of Poles would like to use remote work more often in the future
by CIJ News iDesk III
2021-01-12 10:46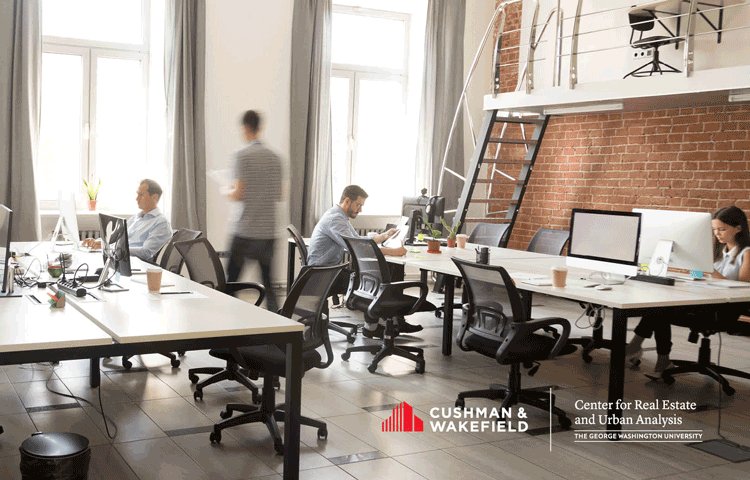 More than half (52%) of Poles would like to be able to use remote work more often in the future, according to the latest Cushman & Wakefield report entitled "Workplace Ecosystems of the Future".

"There is a consensus among industry leaders that working only in a remote model will inevitably lead to a deterioration of the work culture and a decline in innovation and creativity. The scale of the phenomenon of working in a hybrid system, where employees spend part of the week in the office and spend the other part working from home or other location, may more than double (from 22% before the pandemic to 58% after the pandemic), while 100% remote work will still be rare (around 10% both before and after the pandemic). will depend on individual organizations, departments, teams and people, but it can be assumed that the balance can be achieved by working in a remote system two days a week "- reads the release.

According to the research entitled The "Experience per Square Foot (XSF) 2020 Survey", conducted by Cushman & Wakefield and presented in the latest report, "Workplace Ecosystems of the Future", there are significant differences between employees' expectations of increasing the scale of remote working across countries in the EMEA region.

The leader in this respect, not only in the region but also in the world, in Spain, where 82% of employees expect an increase in remote work opportunities in the future. Romania ranks second in the EMEA region with 74%. Just over half of the surveyed Poles count on such solutions, which is one of the lowest results in the EMEA region, it was underlined.

The published report is the latest, third in a four-part series entitled "New Perspective: From Pandemic to Performance", presenting the results of global research conducted by Cushman & Wakefield on the impact of the COVID-19 pandemic on the future of offices and workplaces. Parts 2 and 3 were created on the basis of the analysis of 5.5 million data points obtained from employees from around the world, which was carried out by Cushman & Wakefield in cooperation with the George Washington University (GWU) School of Business Center for Real Estate and Urban Analysis and an American company from the Proptech Places Platform, LCC sector.