7R strengthens its development and leasing departments
by CIJ News iDesk II
2021-02-09 15:20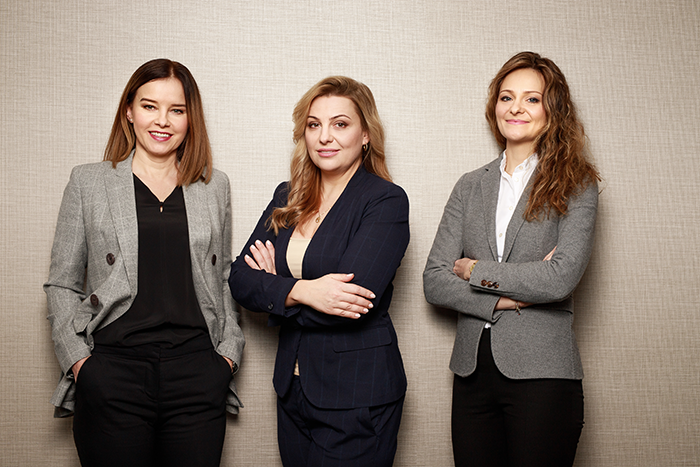 Kamila Pruk has joined the 7R team as Development Director, Magdalena Kostjan as Leasing Director and Danuta Dzierzak as Leasing Manager. They will concentrate their activities in central, western, and northern Poland.

Kamila Pruk has 13 years' experience in the real estate industry. For the past nine years, she has been working for Prologis, where as a Capital Deployment & Leasing Senior Manager she was responsible for a portfolio of 500,000 sqm of warehouse and production space in the Warsaw region, central Poland and Gdansk. Her duties included business relations and negotiating transactions regarding BTS projects and lease agreements within the managed portfolio. At 7R, she has taken on the role of Development Director for Warsaw and Central Poland. Kamila is now responsible for contacts with investors, leading and managing development projects and cooperation with the leasing department.

Magdalena Kostjan had worked for seven years at Prologis, where she was Senior Manager in Capital Deployment & Leasing section. She managed a portfolio of 600,000 sqm of warehouse and production space in Wroclaw. She built new business relationships and negotiated transactions for BTS projects and leases. At 7R as Leasing Director, she is responsible for developing 7R's business in the west of the country from the A2 motorway, through Poznan, to the Bolesławiec area, Legnica and Wroclaw.

Danuta Dzierzak has 12 years' experience in the industrial real estate sector. For the last eight years, she worked for AXI IMMO, where she was advising on leasing warehouse and industrial space for the company's key clients. As a Leasing Manager at 7R she is in charge of commercialization of space in logistics parks and city warehouses of 7R City Flex in Pomerania and Kujawsko-Pomorskie regions.