Aareal Bank provides L + R Hotels financing for Mayfair in London
by CIJ News iDesk III
2021-03-25 10:50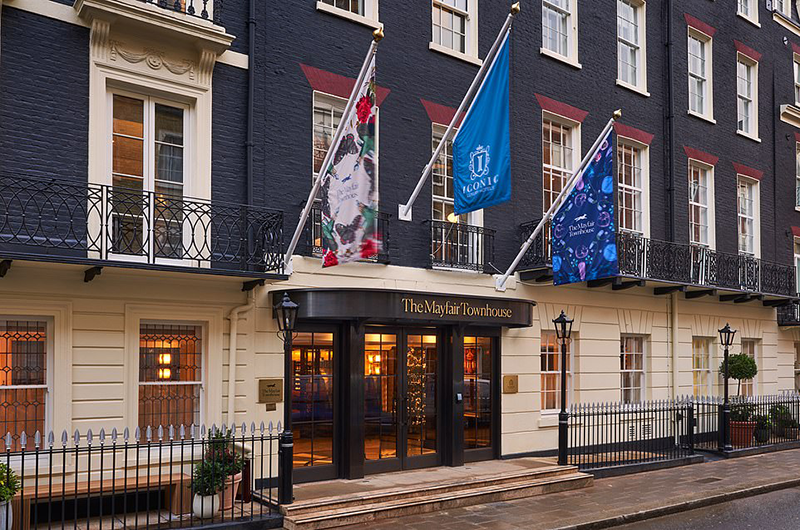 Aareal Bank has granted a five-year loan to L + R Hotels to finance the "Mayfair Townhouse Hotel" in London. The financing in the upper double-digit GBP million range is secured by the renowned "Mayfair Townhouse Hotel". Formerly known as the "Green Park Hotel" and the "Hilton Green Park", this 5-star luxury hotel offers 172 rooms to its guests. With its excellent location in the center of elegant Mayfair, the hotel is one of the few properties in central London that is freehold as a large part of the property in central London is leasehold.

"The European hotel industry is currently going through difficult times. We stand by our customers in these as well and continue to finance selected projects," said Christof Winkelmann, board member of Aareal Bank. "In view of the rapid recovery in China and the Far East, we are still convinced of the long-term prospects for the industry. We are therefore very pleased to have the opportunity to finance a top asset in one of the most profitable hotel locations worldwide."

L + R Hotels recently invested a considerable amount in the renovation of the property acquired in 2004. The renovation and repositioning of the luxury segment positioned boutique hotel for business travelers and tourists was completed at the end of 2020. In the future, the hotel will be operated by L + R under the "Iconic Luxury Hotels" brand, making it one of eight 5-star luxury hotels and resorts in Europe and the United States. Leonard Sebastian, Group Managing & Legal Director at London & Regional Properties, praised the Aareal Bank team: "The cooperation with Aareal Bank worked absolutely smoothly. Despite the many challenges that the corona pandemic, among other things, brought with it, the The transaction went smoothly. The team mastered the complexity with ease and exhausted all possibilities. "

Bettina Graef-Parker, Managing Director Special Property Finance at Aareal Bank, was responsible for the transaction together with the hotel finance team. She says: "The Mayfair Townhouse is a unique jewel, not only in the L + R portfolio, but also in the entire London real estate market. We are very pleased that we have succeeded in writing another chapter in our longstanding business relationship - with a group that has such an impressive history of added value in the hotel industry. "

Pinsent Masons acted as legal advisor for Aareal Bank, while Cushman & Wakefield took care of the commercial and technical due diligence of the transaction.