EfTEN Real Estate Fund 4 acquires three buildings in Vilnius from Arginta Group
by CIJ News iDesk III
2021-04-01 08:53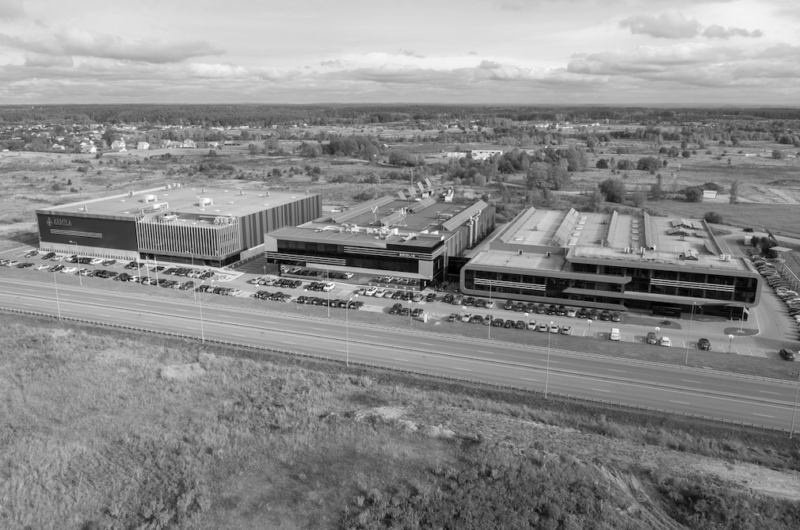 EfTEN Real Estate Fund 4 has acquired a complex of 3 commercial properties in Vilnius from Arginta Group, in a sale and leaseback transaction.

The complex consists of three buildings with a total of over 16,000 sqm of industrial, logistics and office space. Properties were built in 2007, 2012 and 2018 with high-quality materials and state-of-the-art technologies to meet modern tenants' needs, and include solar panels, wind turbines and charging stations for electric cars.

Situated in a growing innovation and manufacturing district, the buildings are just 12 km from the Lithuanian capital's city centre and 15 km from Vilnius International Airport. Good access to other parts of the country thanks to the location on the A14 highway, which will be further improved by Vilnius ring road extension towards A14.

The seller, Arginta Group, upon closing of the transaction also signed a long-term lease agreement and will continue using the premises. Other tenants include Armila, one of the largest international wholesale pharmaceutical distributors in Lithuania, Brolis Semiconductors, a producer of finest infrared laser products, and Arginta Engineering, which designs, manufactures and exports customized industrial equipment.

"We're pleased to see the interest of many investors and look forward to long and successful partnership with EfTEN. We aim to focus on our core business and intend to invest freed up capital in our main business activities. One of our priority projects, where we aim to use the freed-up capital, is the devel-opment of the Manufacturing Innovation Center next to the properties sold in this transaction. This Centre will be a place for companies of all sizes to test and develop their innovations," says Arginta Group CEO Gintautas Kvietkauskas.

"The Arginta complex is our fund's first investment in Vilnius, which perfectly fits our diversification strategy in terms of asset class and location. We acquired high-quality buildings, which are leased out on a long-term basis to a reliable group of companies. In addition, we see a strong potential of the surround-ing area to become one of key high-tech and innovation districts in Vilnius and we certainly have plans for further expansion here," says EfTEN's Lithuania Country Manager Laurynas Žilys.

"You could say that within the commercial real estate market, which is already quite active, the industrial and logistics property segment is becoming investors' real favourite. We are currently seeing a rebirth of the industrial sector – one of the few that last year not only withstood the downturn but even grew. We are glad that both parties to this transaction – the buyer and the seller – are Luminor's clients, which allowed to arrange the financing terms quickly and effectively," notes Gediminas Kesminas, real estate financing expert at Luminor Bank.

The transaction was completed on 31 March 2021. The acquisition was financed by Luminor bank. The legal advisor to the seller was the law firm Ellex and to the buyer was FORT Legal.

ABOUT EfTEN Real Estate Fund 4
EfTEN Real Estate Fund 4 is a ten-year closed-end fund designed for institutional investors that are investing in cash flow generating commercial real estate properties in the Baltics. The fund's assets are managed by EfTEN Capital AS, an asset management company, regulated by the Estonian Financial Supervision Authority. The company is also managing EfTEN Real Estate Fund III AS, EfTEN Kinnisvar-afond AS, EfTEN Kinnisvarafond II AS and limited partnership funds PEFoF and EfTEN Residential. EfTEN Capital group of companies (EfTEN Capital AS with its subsidiaries) manages 50 commercial real estate buildings where over 1,200 tenants are operating. Total market value of the real estate assets under management is over 800 milion euros.