Hilton announced the signing of a management agreement to open Hilton Tirana in late 2023
by CIJ News iDesk VII
2021-02-10 16:17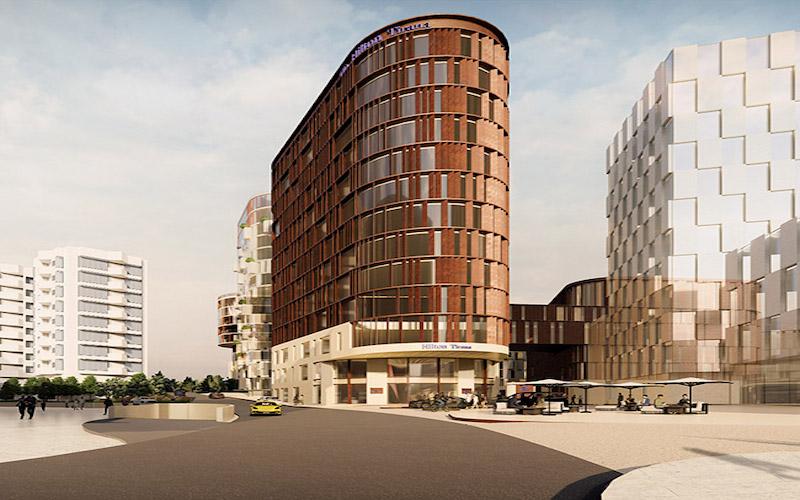 Hilton has announced the signing of a management agreement to open Hilton Tirana - a brand new 174-room property in the heart of the Albanian capital. The hotel, owned by Kastrati Residences Ltd, a subsidiary of the Kastrati Group, is scheduled to open in late 2023 and will be the first Albanian property of Hilton Hotels & Resorts.

Patrick Fitzgibbon, Senior Vice President of Development, EMEA, Hilton said that partnerships with owners such as the Kastrati Group have led to huge momentum across Europe, with almost 450 hotel shops and a pipeline of 220 properties under development and that Tirana is undergoing a transformation into an advanced metropolis. In Albania, the number of visitors increased by more than 70 percent between 2014 and 2019.

The hotel will have 174 rooms, including 18 suites, as well as an executive lounge and an extensive space for meetings and events. In addition to a spacious spa, indoor pool and fitness center, its roof, designed to blend closely with the surroundings, has a stunning pool and lounge with beautiful views of the Skanderberg Mountains and the park.

Hilton Tirana will join a portfolio of more than 575 hotels and resorts around the world. It will be the first Hilton brand property in Albania, following the opening of the Hilton Garden Inn Tirana in the summer of 2018.