InPost plans offer and debut on the Amsterdam Stock Exchange
by CIJ News iDesk III
2021-01-13 10:11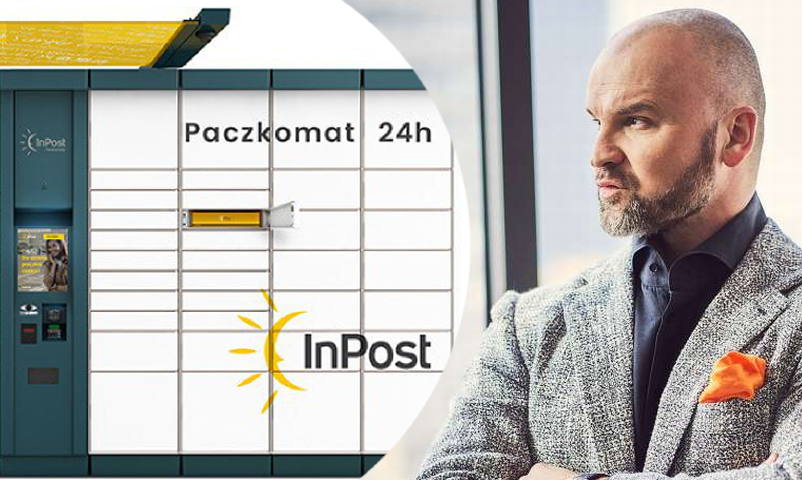 InPost is planning a EUR 1.03bn share offer and a debut on the Euronext Amsterdam stock exchange, the company said. The planned offer will be for the private sale of the company's existing shares to selected institutional investors, and then the company will apply for admission of the shares to trading on the Amsterdam Stock Exchange.

Funds managed by BlackRock, Capital World Investors and GIC Pte joined the agreement on the purchase of the company's shares for a total amount of EUR 1,030.6 million, including BlackRock to acquire shares for EUR 430.6 million, and Capital World Investors and GIC for EUR 300 million euros each, was also reported. The global coordinators of the offer will be Citigroup Global Markets Europe, Goldman Sachs Bank Europe and J.P. Morgan.

The shares will be sold by: AI Prime & Cy SCA (entity controlled by funds managed by Advent International Corporation), Templeton Strategic Emerging Markets Fund IV, LDC and PZU Fundusz Inwestycyjny Zamknięty Aktywów Niepublicznych BIS 2, according to the press release.

"When we created InPost, we saw a unique opportunity to benefit from the development of the e-commerce market in Poland and to completely redefine the e-commerce ecosystem by quickly installing innovative Parcel Lockers - an effective delivery mechanism based on data and technology, beneficial for both consumers and traders. today strategically positioned at the heart of the rapidly growing e-commerce market - a trend that accelerated sharply during the pandemic, when online sales increased significantly, as did the demand for our parcel lockers, ensuring contactless delivery. vendor option, and more importantly, the greenest solution for e-commerce deliveries. Our vision is to become the leading European provider of automated 'out-of-home' e-commerce solutions. We are excited about significant growth opportunities, both in Poland and in key European markets ejskie, where the recognition of parcel machines is rapidly increasing along with the significant growth of the e-commerce market. We believe that our combination of scale of operation, know-how, high margins and strong growth make InPost an exciting investment opportunity. Our debut on Euronext will open the next phase of our development as we develop our business internationally and take advantage of the strong momentum generated so far "- said Rafał Brzoska, president of InPost, quoted in the release.

InPost is the largest logistics operator in Poland, in which American investment funds Advent International and KKR have invested. The company offers courier services and deliveries via the nationwide InPost parcel locker network for individual and institutional customers, including comprehensive services dedicated to the e-commerce industry. The number of InPost parcel lockers currently exceeds 10,000 devices.