Poland: We will most likely present the rules of vaccination in Q2 on Friday
by CIJ News iDesk III
2021-03-23 16:02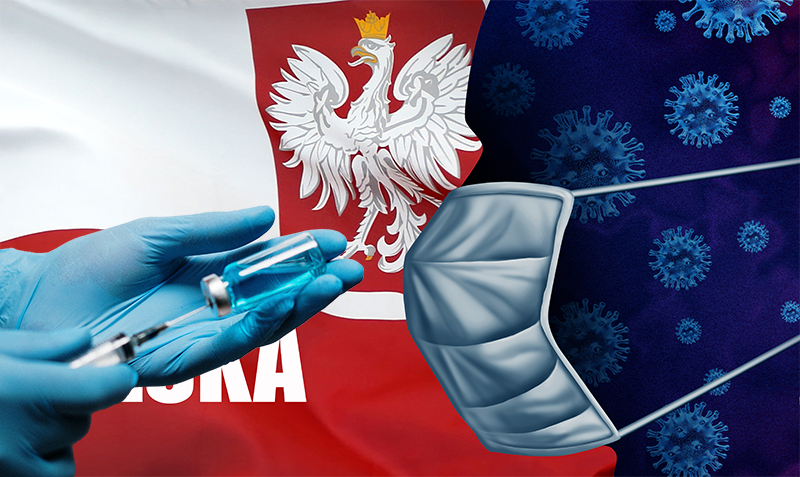 The rules for vaccination against COVID-19 in Q2 will most likely be presented on Friday, said the Polish government plenipotentiary for vaccination, Michał Dworczyk. It is possible that after the end of vaccination of the 1st group (doctors, seniors, chronically ill people and uniformed services), population vaccinations will begin in June, according to subsequent years.

"Most likely, on Friday we will present [...] new rules on which vaccinations will take place in Q2. [...] We want to introduce some changes that will make the [vaccination] system even more efficient" - Dworczyk said during the press conference.

He expressed the conviction that in Q2 the vaccinations of patients qualified for the 1st vaccination group will be completed.

"I believe that in the second quarter, and maybe even by the end of May, we will complete vaccination of all persons from stage one. And then we will make a decision on how to continue the implementation of the National Immunization Program; or, as we originally assumed, to enter vaccination groups II and III, or it can go to population vaccinations only on the basis of subsequent years "- emphasized Dworczyk.

He added that in Q2 there will be "so many vaccines that it will be possible to register very quickly and vaccinate all interested parties very quickly". The manufacturers' declarations show that from April to June, over 15 million doses of the vaccine are to be delivered to Poland, including approximately 2.5 million doses of the single-dose Johnson & Johnson vaccine.

When asked about the date of delivery of this vaccine to Poland, the plenipotentiary said that it would probably arrive in May.

"Initial declarations, which in my opinion are more likely, but now we are moving to the realm of intuition, and experiences are such that Johnson & Johnson is due to appear in May. The company recently announced that it may have deliveries even in April," he pointed out.

However, he pointed out that so far there is no official document regulating the dates of these deliveries. However, he stressed that there are currently no delays in the delivery of COVID-19 vaccines.

"And I hope it will stay that way," he added.

This quarter, Poland receives vaccines from the following companies: Pfizer-BioNTech, AstraZeneca and Moderna.