Skanska signs 26,000 sqm lease in the Nowy Rynek office complex in Poznan
by CIJ News iDesk II
2021-01-13 15:58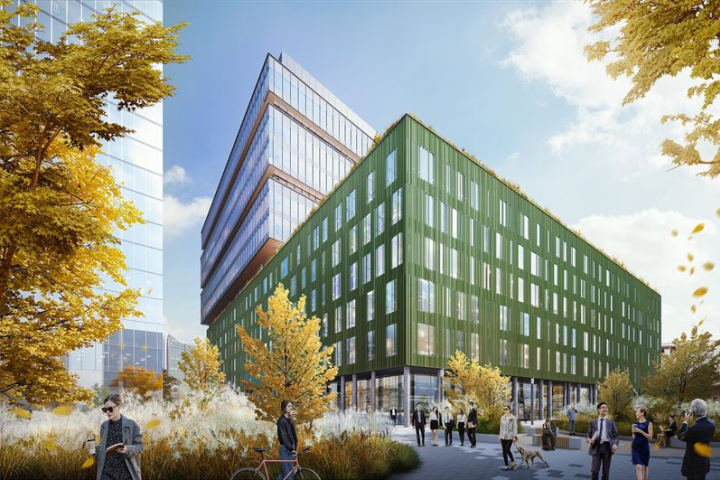 Skanska has signed a lease agreement with a technology company for about 26,000 square meters office space and 177 parking lots in the third office building in a mixed-use project in Poznan, Poland. The tenant will move in in the second quarter of 2021. With this lease the building is now 87 percent occupied.

Nowy Rynek is Skanska's third commercial development in Poznan, with a total usable space of approximately 100,000 square meters. The complex is in the central business district, creating a new quarter in the city of Poznan. Skanska sold the first two buildings of Nowy Rynek to Franklin Templeton Investments and Corum Asset Management.

The third building will provide about 39,000 square meters of modern office space. It is expected to receive several certifications: LEED Gold, Building without Barriers, and WELL Core&Shell (silver) awarded to high-quality office spaces with top safety standards that reduce the risk of disease transmission and facilitate creating healthy and safe workplaces. Construction of the third building in the Nowy Rynek office complex started in May 2019 and it will be completed in the second quarter of 2021. The premises will be handed over to the tenant in multiple phases, with the first one scheduled for June 2021.