Zielna Street in Wrocław is already open
by CIJ News iDesk III
2022-07-14 00:28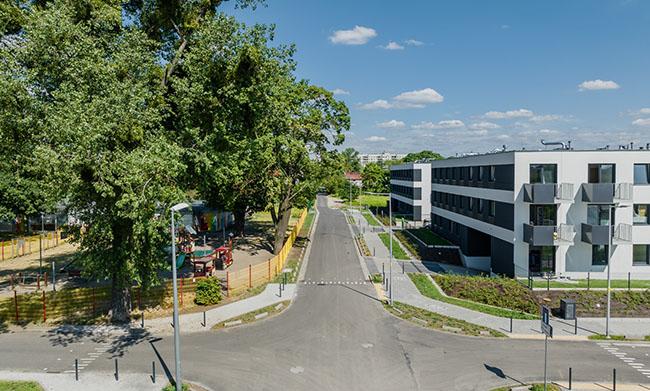 Dom Development, in cooperation with the Commune of Wrocław, has completed the construction of a new section of Zielna Street in Psim Polu in Wrocław. The developer allocated PLN 2 million for the investment.

In addition to the construction of an asphalt road with an elevated intersection, the developer invested in the construction of sidewalks, lighting installations, rainwater drainage and municipal telecommunication sewage system. He also renovated the existing section of the road that runs along the kindergarten located in the vicinity of the first stage of Osiedle Zielna. Simultaneously with the completion of the construction of the road infrastructure, the developer completed the construction of this stage of the estate. The first tenants received the keys to their apartments at the beginning of June.

The new road, along with the renovated section, is nearly 300 m long. In addition, Dom Development has taken care of a safe pedestrian road separated from the road - leading towards Primary School No. 6 at ul. Gorlicka - along with the introduction of a new traffic organization, i.e. one-way traffic from ul. Gorlicka to the car park at the kindergarten.

The entire undertaking is the result of the developer's cooperation with the Wrocław Commune and the Council of the Psim Polu-Zawidawie Housing Estate, which reported the most important needs of the residents.

"We always try to look at our investments broadly: we build housing estates respecting the existing space, while listening to the needs of the local community. In consultation with the councils of the estate, we choose projects the implementation of which actually improves the quality of life of the residents. The first joint initiative with the council of the Psim Polu-Zawidawie housing estate was to improve safety in the area of ​​Primary School No. 6 and the kindergarten at ul. Zielna. In the next step, we plan to illuminate sidewalks and pedestrian crossings," emphasizes Iwona Kołodziejczyk, president of Dom Development Wrocław.