108 AGENCY: 5 million sqm and counting
by CIJ iDesk I
2019-11-27 11:45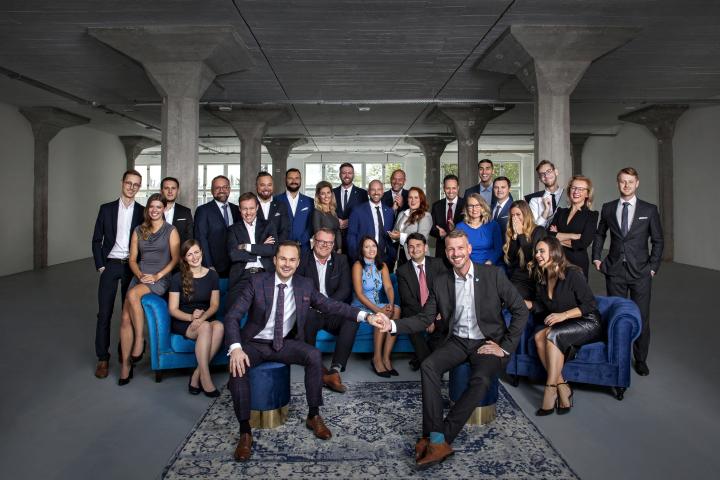 108 AGENCY is a real-estate consulting agency which has been exclusively focused on commercial properties since 2009. Over the years, its over thirty-five-member team has earned the trust of both domestic and foreign clients.
108 AGENCY is the only commercial real-estate company on the market which is one-hundred-percent Czech owned and run. Thanks to the absence of a multinational headquarters, the agency is able to fully devote itself to fulfilling its distinctive approach to clients, which combines experience and expertise with a fair and personal touch.
Since its founding, it has sold and rented more than 5 million square meters, and established a strong position on the Czech and Slovak markets. Clients turn to 108 AGENCY for leasing and sales brokerage, investment and marketing advice, and development product management. Most of the industrial department's clients are logistical, wholesale, and manufacturing companies, as well as e-commerce firms; the majority of the office department's clients are IT companies.
Awards received by 108 AGENCY:
• 2019 HOF Awards in the category Best Warehouse Real Estate Agency
• 2018 CIJ Awards in the categories Best Warehouse Power Broker Team and Best Real Estate Leadership
• 2017 CIJ Awards in the categories Best Warehouse Power Broker Team and Best Warehouse Lease
The company's portfolio of its own projects is available on portals such as skladuj.cz, the prostor.cz, najdikanceláře.cz and investuj.cz.
108 AGENCY is run by managing director Jakub Holec.
108 AGENCY's experienced team guarantees the perfect knowledge of the market with the highest degree of professionalism and ethics. Contact us today and talk to an expert on commercial real estate about the most interesting and available premises in Czech market.