Murapol - Investment Open Day: 202 residential investment opportunities in 15 cities
by CIJ News iDesk III
2022-05-10 09:05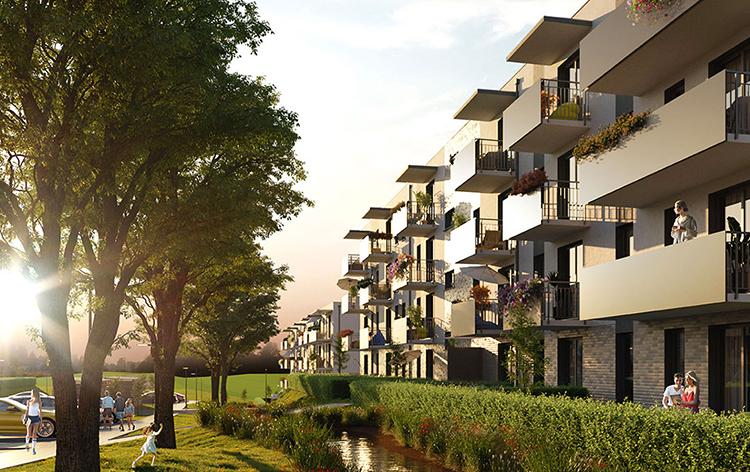 In the latest promotional campaign "202 residential investment opportunities", one of the largest Polish developers offers customers a pool of apartments with bonus packages! In addition to the discount in the price of a flat covered by the promotion, you can get a premium smart home, even two parking spaces or insurance against the loss of a permanent source of income or hospital stay. In this way, you can save up to PLN 99,000! The special offer, which lasts until May 15 this year, covers 15 cities all over Poland.

What is the promotional campaign? This is a new pool and a new opportunity to buy a flat. Premises with bonus packages are available in investments from the developer's current offer in: Bydgoszcz, Gdańsk, Gdynia, Gliwice, Katowice, Kraków, Łódź, Poznań, Siewierz, Sosnowiec, Toruń, Tychy, Warsaw, Wieliczka and Wrocław.

"In the current promotional campaign, we decided to respond to the needs of investment clients who, in the era of galloping inflation, are looking for investments that will allow them to protect their savings from losing value over time. In our opinion, real estate is still one of the most attractive forms of investing capital. By adding bonus packages to the apartments, we increase this attractiveness, creating not only an opportunity to invest, but also to save. The bonus packages that we have prepared for this occasion reach almost PLN 100,000. In addition, on May 14, we invite everyone interested in investing savings in real estate to our sales offices for the Investment Open Day. This is a great opportunity to talk about real estate with our advisers, who will be at clients' disposal from 9.00 a.m. to 2.00 p.m.," says Łukasz Tekieli, sales director at the Murapol Group.

When choosing a place in the promotion, in addition to the discount in the price, you can gain, among others smart home system. The technology allows you to use the functionality of an intelligent apartment. Its users can use a phone or tablet to control electrical devices, water valves or heating from anywhere in the world. This solution guarantees not only comfort and convenience. It is also real savings. Thanks to the smart home, residents can reduce water consumption by up to 30% per year.

The offered package of bonuses also includes: the right to exclusive use of up to two parking spaces outside or in the garage, and insurance against loss of permanent source of income or hospital stay.

Out of concern for the health and comfort of the residents, the Murapol Group also implements an anti-smog package in each of the offered premises. An advanced filter system with a special nanofiber membrane retains the smallest solid and liquid particles. Thanks to this, the apartment is protected against smog, dust, allergens and even insects.

What to do to get to know the pool of flats covered by the campaign? Just fill out the form and order a list of promotional venues in your city.