ALDI Nord occupies almost 900 square meters in the Prager Straße 11 commercial building in Dresden
by CIJ News iDesk III
2023-09-15 10:20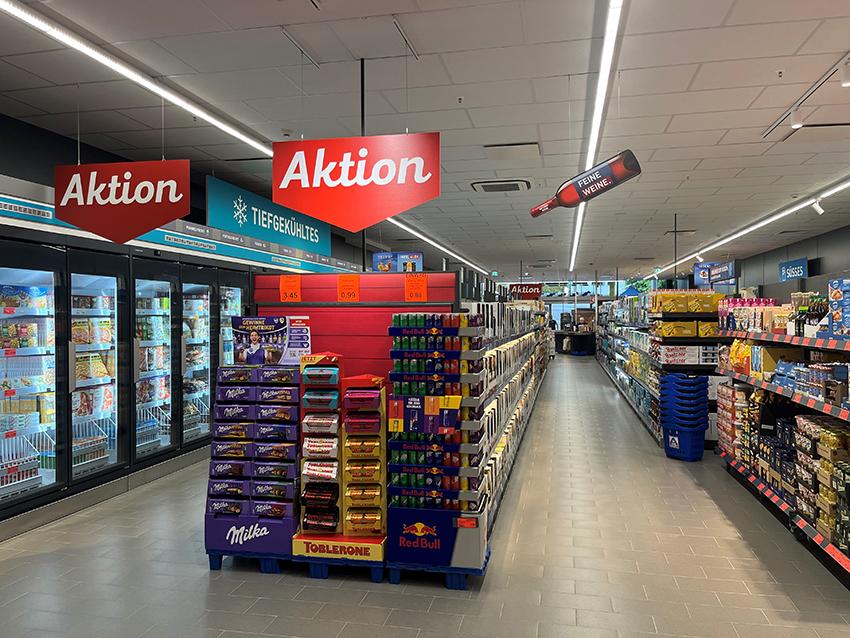 HIH Invest (HIH) has leased 877 square meters of retail space in Dresden to ALDI Nord. The discounter opened its store in the Prager Strasse 11 commercial building in the pedestrian zone on September 14 according to the latest store layout. The property belongs to an individual fund managed by HIH Invest. ALDI Nord's leasable space extends over two floors in premises formerly occupied by a textile chain store. On the first floor, ALDI Nord has 635 square meters at its disposal, including around 500 square meters of sales space for the discounter. The storage and social areas are located on the second floor. Due to its location in the pedestrian zone, no exclusive car parking spaces are provided for the new ALDI store, but there is a public parking lot behind the building.

"We would like to thank ALDI Nord for the excellent partnership. Together we developed the concept for this downtown location. For us, it was an exciting task in which we were able to contribute our technical know-how across a broad spectrum. For example, we installed a new elevator to connect the first floor with the second floor and were unable to use basement space. At the same time, the escalators of the former clothing store had to be removed and the corresponding ceiling openings closed. In addition, the building services had to be adapted to the new floor space structure," says Adrian Faflek, Team Leader Technical Asset and Project Management at HIH Real Estate.

"With its reduced sales area and assortment geared to the needs of inner-city walk-in customers, the new location is not only a model branch for modern inner-city locations for ALDI Nord. For us, too, it is a best-practice example of how non-food retail space can be creatively and sensibly re-used," comments Thomas Briese, Head of Technical Asset and Project Management at HIH Real Estate.