Amadeus Real has completed the reconstruction of the Bristol Palace in Prague
by CIJ News iDesk III
2021-12-07 00:13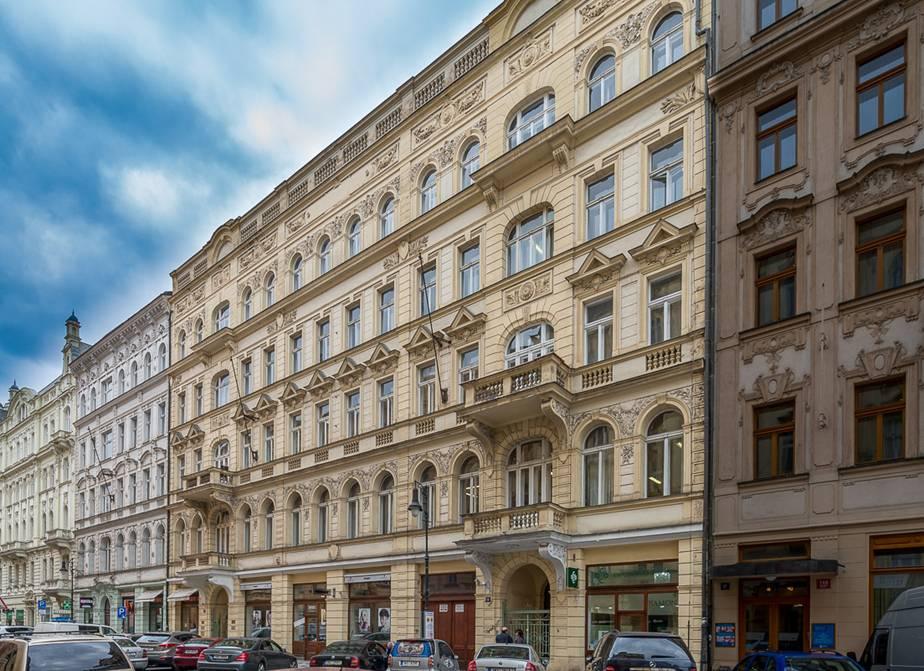 After almost three years, the Czech development group Amádeus Real in Dlouhá Street near Old Town Square in Prague has completed the modernization of the historic Bristol Palace building. The restoration of the entire "three-story house" respected the requirements of conservationists for its reconstruction and corrected the mistakes made during the repairs under socialism. At present, the original building, built at the end of the 19th century according to the design of the architect Miroslav Stöhr as a hotel, houses commercial premises on the lower floors. Offices and apartments on the upper floors. Garages with a capacity of about 15 parking spaces have been preserved in the underground.

The extensive reconstruction of the Bristol Palace cost a total of 350 million crowns and made one of Prague's most frequented streets even more attractive. "The whole 'three block' of Bristol Palace has already been approved. Among other things, it offers a total of 31 short-term rental apartments, for which we record high demand. From the commercial space on the ground floor and basement, there is, for example, a wine bar, cafe or bistro. We are currently negotiating with another tenant, "said Martin Klán, co-owner of the family company Amádeus Real and general manager of this project.

The complexity of the modernization of Bristol Palace lay in the sensitive restoration of the original historical elements. "All modifications, including, for example, the replacement of the original casement windows with their faithful copies, we consulted with conservationists, who constantly ensured that the historical value of the house was not violated," added Martin Klán. Amadeus Real also decided to return the original three-story house in Dlouhá Street to the Bristol Palace after more than 100 years.

Among other things, the original heating system in the house with a total of 21 storey gas boilers was replaced by a central one, also for gas. It is equipped with quality regulation and highly efficient air conditioning. Air conditioning units ensure optimal thermal comfort for users. All distribution of electricity, water, sewerage, heating, etc. have also been replaced. All this will prevent unnecessary energy losses and guarantee safe and trouble-free operation of the building. "The modern technologies used have moved the building to the 21st century, both in terms of higher user comfort and, above all, better energy efficiency of the building and environmental friendliness," added Martin Klán.