Apx Hotels buys the former Libra Hotel from Sibiu, for EUR 1.85 mln
by CIJ News iDesk V
2021-04-29 10:28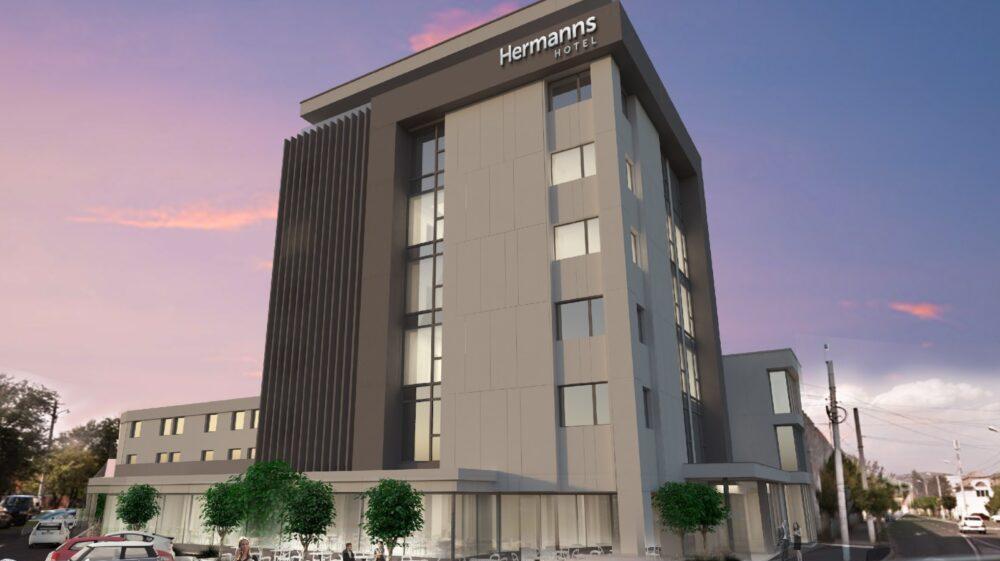 APX Hotels Group bought the 4-star former Libra Hotel in the historic center of Sibiu last year, in a transaction of EUR 1.85 mln assisted by Crosspoint Real Estate. The renovation process is close to completion and the finishing touches are currently being added. The new Hermanns Hotel will accommodate its first guests in July 2021.

Hermanns Hotel will have a capacity of 71 rooms, 2 conference rooms for 45 and 100 people respectively, a modern Spa, lounge area and fitness room. The hotel's restaurant, called FAIN, has a seating capacity of 100 people inside and 80 people on the terrace.

"We are very excited about the opening of the new Hermanns Sibiu, our fifth property in the APX Hotels group portfolio, located near the historic center. The hotel has all the necessary facilities to create a memorable experience for our customers and offers some innovative, even unique elements on the hospitality market in Romania, which will surely surprise our guests. We are grateful to our consultant and once again thank them for making this transaction possible. Hermanns will certainly be a symbol hotel for Sibiu and for the entire region", said Măriuca Cristea, Chief Strategy Officer, Apx Hotels.