ARETE group's third fund secures bank financing from Raiffeisen
by CIJ News iDesk III
2021-07-15 16:34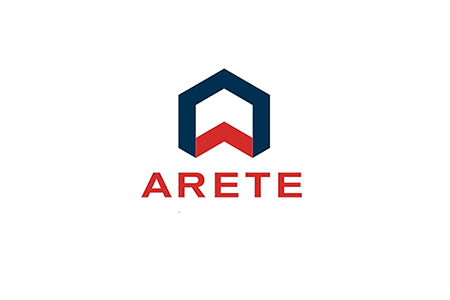 On July 1, the ARETE Investment and Real Estate Group signed an agreement with Raiffeisenbank to draw a EUR 30 million umbrella credit line. The funds will be used to accelerate the growth of the ARETE INDUSTRIAL SICAV fund's portfolio through prepared acquisitions and new construction of industrial real estate while maintaining a safe and conservative LTV ratio.

"We are building a new portfolio of the fund and the quality of the purchased properties is reflected in the financing actually provided. The EUR 30 million credit line confirms the successful strategy of our funds, which is currently continuing in our third fund - the confidence of the Raiffeisen Group clearly underlines this. Funding in this amount is only the first step, which is rather a foreshadowing of the fund's ambitions to manage assets totalling over EUR 400 million. Due to ongoing acquisitions of investment projects, I believe in increasing this credit line at the turn of this year," said Lubor Svoboda, co-founder of the ARETE Group.

"The financing provided by the strong Raiffeisen banking group is a continuation of our cooperation, which began with the financing of our second sub-fund. The bank's trust brings our fund high stability and the security of sufficient capital resources. It enables the smooth completion of prepared acquisitions and the acceleration of the pace of forming the fund's portfolio. We can thus make good use of all the opportunities we currently have on the market. At the same time, we want to continue to maintain a safe ratio of bank loans to the value of assets (LTV). Especially at present, we clearly consider our lower debt strategy to be our competitive advantage," adds Robert Ides, co-founder of the ARETE Group.

The aim of the concluded contract is sophisticated portfolio financing of all new transactions in the fund and ensuring greater flexibility in financing of new developments. The entire transaction was legally supervised by renowned law firms - on behalf of ARETE it was a legal office Kocian Solc Balastik, advokatni kancelar, s.r.o..

Fund ARETE INDUSTRIAL was established in 2019 as the second fund and the third real estate investment product of the ARETE group. It focuses exclusively on investments in high-quality production and logistics properties with a stable investment returns. It complements them with new developed properties to increase the total yield. The fund's main investment regions are the Czech Republic and Slovakia, supplemented by other Central European markets with a targeted value of assets under management of EUR 400 million. The fund is open for qualified investors only.