Atria Urban Resort installs 296 Solar Panels in its 3rd phase of development
by CIJ News iDesk V
2023-10-17 14:26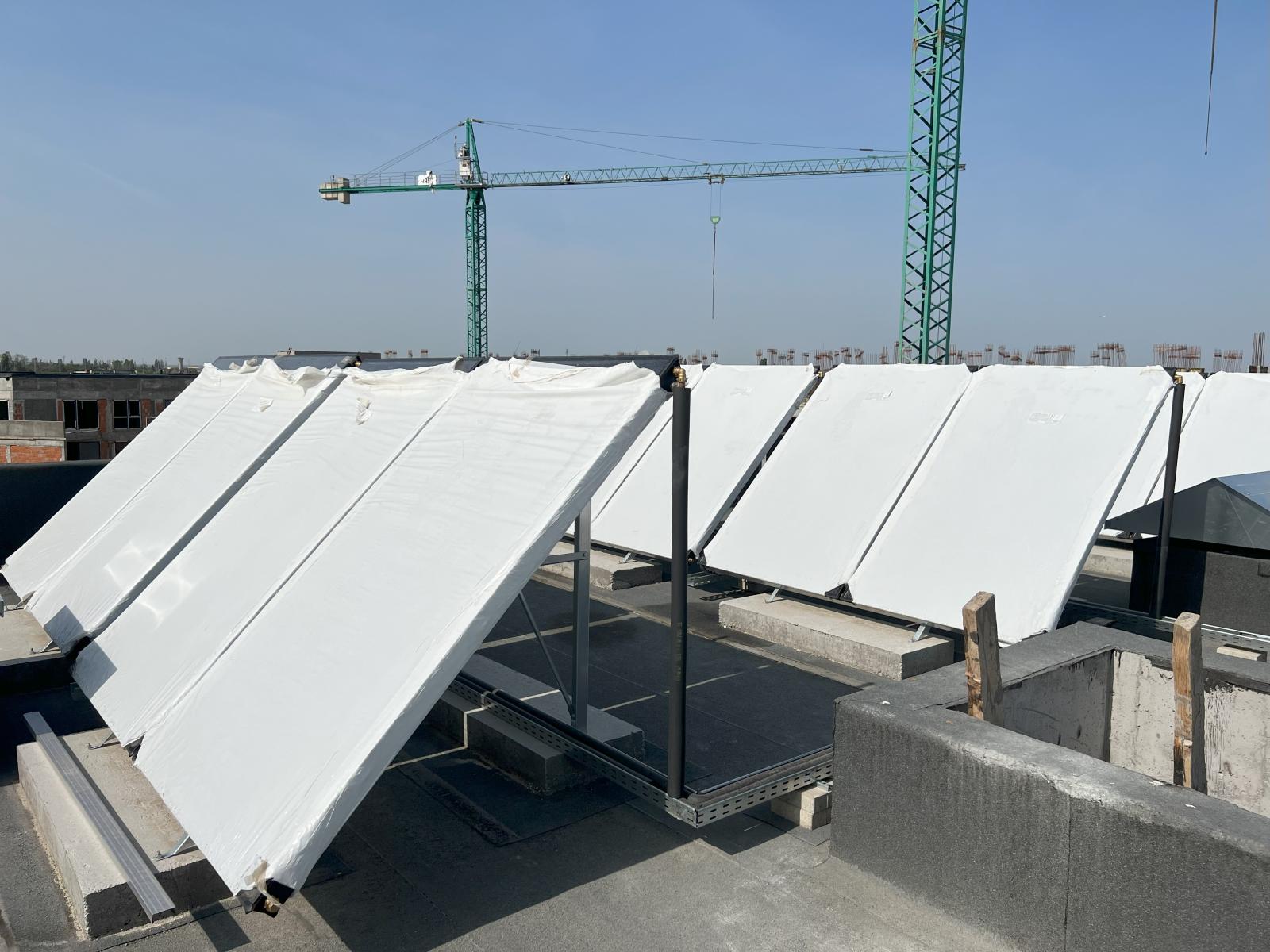 Atria Urban Resort, a low-rise, multi-family residential complex developed in the north-western area of the Capital by EVERGENT Investments, in partnership with Cityring Development, has installed 296 solar panels that will produce energy for heating domestic hot water, helping optimize utility costs for residents in Phase III. The proprietary solar panel system, along with heat recovery ventilation systems, high-quality materials and eco-friendly technologies, will align the new homes with the nZEB energy efficiency standard, bringing them closer to near-zero energy consumption.

The 296 solar panels installed in Phase III cover a total area of 730 sqm, have a production capacity of 446,500 kWh/year, and the energy produced will be used in the solar domestic hot water system. The panels are flat, with an absorptive surface made of selective aluminum fins, measuring 2.00m x 1.30m.

"Sustainability as a whole, reduced energy consumption, and enhanced resident comfort have been constant concerns for us from Atria's pre-planning stage. That's why we are implementing energy consumption reducing solutions using quality insulation systems, triple-glazed windows, dedicated heating systems, etc. whilst also keeping the average purchasing price within reach of the middle-market buyer. Almost 300 solar panels have been installed in Phase III; they will be extremely useful, diminishing a traditionally-produced energy consumption source. In our view, our three well-earned urban-regeneration awards are telling evidence of our efforts to contribute to the revitalization of Sector 1, as one enters Bucharest from Târgoviște. Atria Urban Resort brings us to the forefront of introducing the area into the Capital's real estate portfolio, and we hope, by becoming a model for other future developments, and developers, alike, that this area will grow with the "Atria imprint". We strive to keep the project as "green" as possible, we focus on keeping density at a livable scale by building low-rise buildings, predominantly GF+4, with large, open distances between the modern facades, creating beautiful common areas for parks, gardens with a diverse landscape, plenty of vegetation, and hundreds of trees on-site, making a positive impact in the area, and on our residents' lives. Now, with Phase III, we continue on our mission by furthering the sustainability component, bringing near zero emission buildings to the market, offering valuable and eco-friendly investment options to our buyers," contended Liria Themo, Marketing Manager of the Atria Urban Resort complex.