Aurec Home: Apartments are selling like hot cakes
by CIJ News iDesk III
2021-09-21 08:22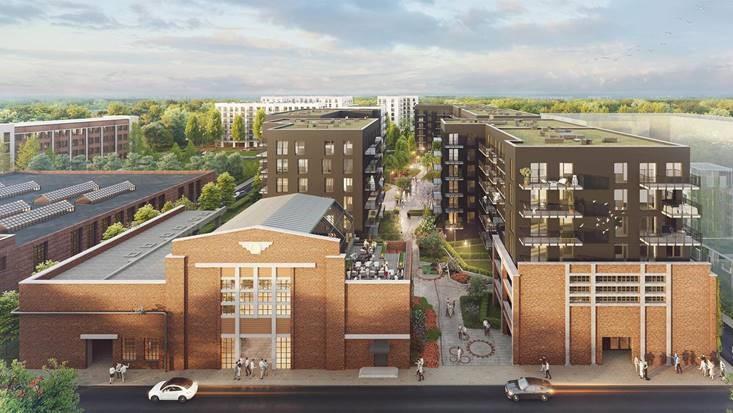 Housing prices are still going up and there are no signs that this trend will slow down. Despite the highest real estate prices in years, there are even queues for apartments. The housing boom in Poland has been going on for several years. Even the pandemic failed him. Customers are increasingly in a hurry to buy flats. Developers are building a lot, but still the demand exceeds the supply.

"In terms of sales, the first half of 2021 was the best period for Aurec Home since the outbreak of the pandemic. We have started selling two consecutive stages of the "Miasteczko Jutrzenki" estate and two stages of Fabrica Ursus, with a total of almost 500 apartments. After the announcement of the start of sales, queues were forming to our offices. We can say that our investments are a hit on the market," says Shraga Weisman, president
the development company Aurec Home Holding.

Customers appreciate not only apartment designs, but also attractive development of housing estates and their location. Aurec Home estates are in line with the latest trends in housing construction, i.e. care for the natural environment, building social bonds and recreational sports. In Aurec Home, smaller flats are sold first, bought for investment purposes, but there is also a growing interest in larger flats purchased for own needs.

"Inflation on the market has already surpassed that of 20 years ago, and the maintained low interest rates have led to the fact that all those who have savings invest in real estate. The lucky ones who already own apartments are reluctant to sell them - they prefer to keep them as an investment. We believe this trend will continue for the next few years," says Shraga Weisman.

In the case of buying apartments for their own needs, buyers are favored by the situation on the housing loan market, correlated with the good situation on the labor market. Young people apply for mortgage loans en masse. According to NBP data, sales of housing loans increased by 42% year on year. and about 50 percent. against the first half of 2019. This means that developers have a chance to break another annual sales record.

"A large group of customers accelerates the decision to buy a flat, because it assumes, rightly, a further increase in prices. In addition, the demand for apartments significantly exceeds the supply. The housing market now resembles a self-winding spiral. This situation will certainly continue in the second half of the year. What's more, banks will still be willing to grant mortgage loans, so there are no major threats to the further development of the industry," summarizes the president of Aurec Home.