Bank Pekao will occupy 18 floors (30,000 sqm) in the Forest skyscraper
by CIJ News iDesk III
2022-05-11 09:20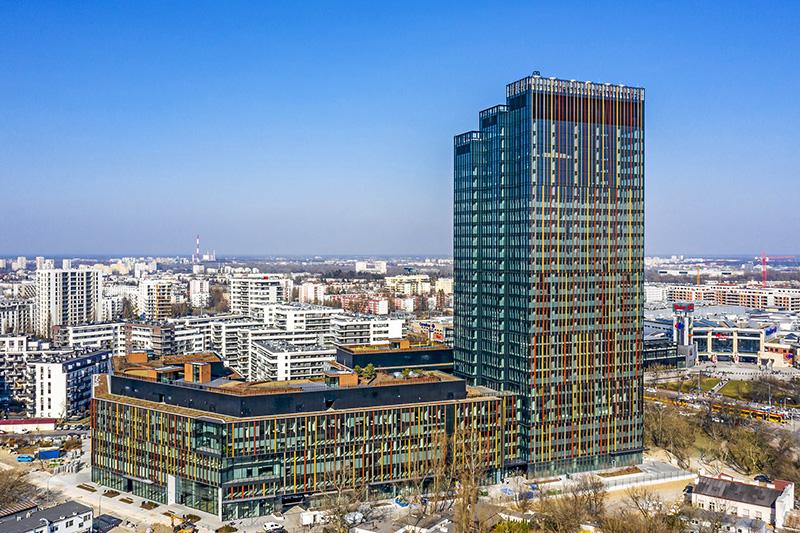 In one of the largest transactions on the Warsaw office market in recent months, HB Reavis has leased 18 floors (30,000 sqm) in the Forest skyscraper to Bank Pekao. The second largest bank in Poland will become the main tenant of the building. The new headquarters of the bank will reflect the assumptions of its ESG strategy, which regulates the issues of its responsibility for the natural environment, social environment and the rules applicable inside the organization. One of the key goals of the strategy is to increase employee satisfaction and commitment.
The lease agreement with one of the largest financial institutions in Central and Eastern Europe confirms the success of HB Reavis' health and environmental friendly offices.

Established in 1929, Bank Pekao serves over 6.1 million customers and every second corporation in the country and provides private banking, asset management and brokerage services. A bank with a bison in its logo is eager to blaze new paths - in the past it launched the first ATM in Poland, issued the first credit card, opened a brokerage house, used biometrics and its offer went beyond traditional banking. Currently focuses, inter alia, on striving for climate neutrality of its business activities, e.g. through pro-ecological improvements in branches, as well as on activities increasing the attractiveness of the workplace and the satisfaction of its employees. These were good reasons why the Bank decided to have offices in Forest.

Inspired by nature, the creators of Forest planted 200 trees and as many shrubs in its open courtyard and recreational rooftop terraces. The building provides above-standard indoor air quality and excellent access to natural light thanks to the innovative, energy-saving facade. The design of the HRA Architekci studio, confirmed by ecological BREEAM and WELL certificates, helps to reduce the carbon footprint and consumption of raw materials, including the reuse of rainwater.

Forest offers a total of 78,000 sqm space in the 120-meter tower and the lower campus part. The entire project is already 80% leased.