BeiT startup software connects comprehensive digital real estate management in the cloud
by CIJ News iDesk III
2022-05-10 08:34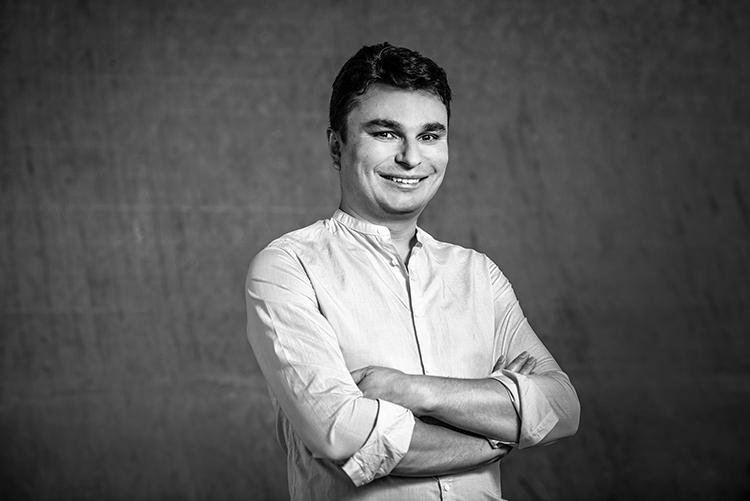 The Czech startup BeiT is building a comprehensive product that brings about a radical change in housing and real estate management. The company's software is a comprehensive digital ecosystem for asset management, accounting and remote energy metering combined with its own hardware. Thanks to the connection to the Internet of Things, ERP, data networks and database systems, it projects all information about building costs and other data into a more efficient property management application. The result is a clear system suitable for tenants and landlords, in which users will find details about gas, electricity, water or other house charges such as cleaning, public services or the internet. Thanks to the Smart Grid principle, the software automatically optimizes and regulates, for example, energy flows and helps reduce the consumption of the entire property.

New software in the form of a comprehensive BeiT housing management ecosystem is currently being extended to other customers. These currently include SBD Prague, SBD Ústí nad Orlicí and the Archbishopric of Prague. The energy portfolio of Energo KD and Teplárenská společnost Hlinsko are also part of the customer portfolio. For them, BeiT combines energy monitoring and regulation with end client facility management, which is a community of unit owners and property owners.

"We are moving with a stream of bolder startups that vertically integrate different areas of industry, while bringing innovations in energy sustainability to the market. We want to not only get the building management out of the 1970s and modernize, but also reduce the share of global emissions generated by the buildings themselves. Buildings are the largest source of greenhouse gases. Up to 38% of their work is involved. We therefore decided to add hardware support for energy measurement and monitoring to the software product. From the customer's point of view, we supply a complete change to his business model, which is transforming from an analog to a digital company. Energy savings, and thus CO2 production, can be as high as 30%. That is a really crucial number. At the same time, these savings do not require major investments," says Miro Hachlinec, CEO of BeiT.

Facility management on a smartphone:
The software thus digitizes and interconnects several areas, including administrative, technical and legal obligations for building owners. It provides their smart management, which involves remote metering of all types of energy and their automated billing. To this can be added the registration and settlement of all other operating costs.

A client center is available on the website and in the application to streamline mutual communication in the management of the building for the community of apartment owners. As an autonomous cloud platform, the Housing Account also serves the end customers themselves, who can easily see clear billing and meter readings in the house.

Measuring energy as part of the Internet of Things:
The hardware part of the comprehensive BeiT product is the construction of a network of remote energy meters, which can also be used for energy distributors. Smart energy distribution management will enable remote measurement of consumption of all types of energy in real time and their overview in technical management and monitoring.

Another feature is the optimization of Smart Grids, which include a communication network of producers, distributors and consumers of electricity. This makes it possible to control and regulate the production and consumption of electricity both locally and globally.

"We aim the software primarily at the B2B market, but its successful integration will have a significant share in improving the level of information for B2C, ie residents of housing units or individual tenants. IoT integration allows us to fully automate the needs of all customers. We are coming up with a new way of providing services. We are building a digital solution that can cover the widest amount of processes and data in the entire housing value chain," adds Miro Hachlinec.