Bicycle manufacturer CUBE is expanding its production to CTPark Cheb
by CIJ News iDesk III
2021-09-16 10:41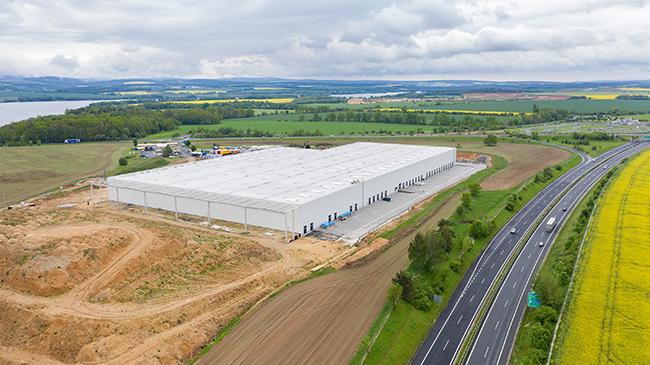 Manufacturer of premium bicycles CUBE expands its production to CTPark Cheb. In February 2022, the company plans to put into operation an assembly line for bicycles. Cheb was chosen by the manufacturer of bicycles and e-bikes mainly due to its convenient location, but also the availability of technical personnel, the company informed today in a press release.

The German bicycle manufacturer CUBE is expanding and transferring its production capacities back from Asia to Europe. The reason is, among other things, a complicated supply chain combined with high transport costs and its unavailability. The first production plant in the Czech Republic will start in CTPark in Cheb, where the European industrial developer CTP has built a new building with a size of 10,000 square meters.

"We want to increase the added value of our products and create new jobs in Europe. We have already reduced our orders from Asia by about 100,000 bikes," said CUBE owner Marcus Pürner.

CTP operates an industrial park on the D6 motorway near Cheb, within sight of the Jesenice dam. "We are pleased to cooperate with a tenant such as CUBE. It is a pleasure not only to look at their products, but also to ride them, for example in the beautiful landscape of Cheb," said Jakub Kodr, Head of Business Development at CTP.

The arrival of a new employer in the region is also supported by the Karlovy Vary region. "This is a modern dynamic company, which comes with a very interesting offer for all those interested in quality employment not only from Cheb, but also from Aš and Sokolovsko. This type of production in our region is not yet represented and I am convinced that it will complement the existing production programs of other companies," said Governor Petr Kulhánek (for STAN).

CUBE is now looking for over three hundred employees. "We open a number of job positions and offer new colleagues not only attractive salaries, but also pleasant working conditions and a number of advantages and benefits," added Pürner.

CUBE was founded by Pürner in 1993 in northeastern Bavaria. It operates in more than 60 countries and has about a thousand employees. CUBE's portfolio includes virtually all types of bicycles and e-bikes, as well as an extensive range of clothing and accessories.

Several industrial zones have sprung up in Cheb and its surroundings. Their basis was the Cheb Industrial Park, which was prepared by the city, followed by cooperation with the developer Panattoni, who built two industrial zones in Cheb. From the point of view of industrial zones, Cheb is thus the most sought-after location in the region. This is reflected in the lowest unemployment, which is in the region in the Cheb region, currently it is 3.7 percent of unemployed people, while the entire Karlovy Vary region has a share of the unemployed 4.7 percent.