Budapest Kassák Residence introduce Spaceflow as a digital community solution
by CIJ News iDesk III
2021-01-13 10:01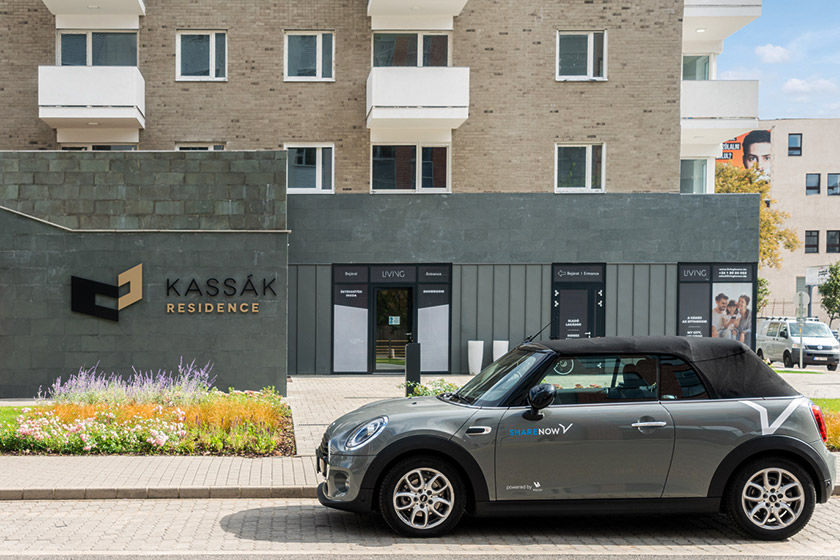 LIVING, an umbrella brand of WING specialising in the development of residential properties added a new community service. The Hungarian developer will introduce the Spaceflow mobile app in the Kassák Residence residential park first as part of its community service the application that provides discounts and benefits.

The platform will host daily news for current events, in addition to providing both programme guides and public information regarding the district and the city itself. Through the application, residents will benefit from discounts at local cafés, restaurants and gyms. Details on LIVING's community services will be available on the platform, and residents will be able to keep in touch with their condominium representative through the application's internal mailing system, without meeting in person. Kassák Residence users will benefit from free access to the Spaceflow application for a year.

"We are proud to have launched the first residential community management platform in Hungary, and the fact that we were able to achieve this during a global pandemic is even more remarkable. Spaceflow enables us to directly inform apartment owners and provides an opportunity to foster a supportive residential community," said Vincent Vallois, co-founder of Online Real Assets and Spaceflow.

"The goal of LIVING is to improve residents' quality of life through people-oriented services and smart solutions. Therefore, all of our developments provide more and more community services. Four of our projects (Park West 1 and 2, Metropolitan Garden and Kassák Passage) are proceeding according to schedule, regardless of the changing circumstances. Introducing the community application has been a part of our development plans from the first stages, and the rising demand for contactless services has made this even more necessary. LIVING aims to achieve a leadership position in innovative digital solutions, so we strive to be the first in implementing new developments of this kind that provide an extra layer of convenience for users," said János Martin, Director of Residential Developments at WING.

In addition, Kassák Residence offers inhabitants other additional community solutions, including the recently unveiled car-sharing service developed in cooperation with Share Now. The community toolshed also provides tools to help residents with repairs or DIY jobs they may have. The contracted cleaning service may be booked for occasional or regular cleaning needs. The property is also home to the first outdoor delivery point in Hungary located at a residential park. As a new service, residents have access to free wireless internet in the community spaces at Kassák Residence.