CBRE advises Primonial REIM France on the letting of the Holiday Inn Hotel at the Zwinger in Dresden
by CIJ News iDesk III
2022-06-01 10:04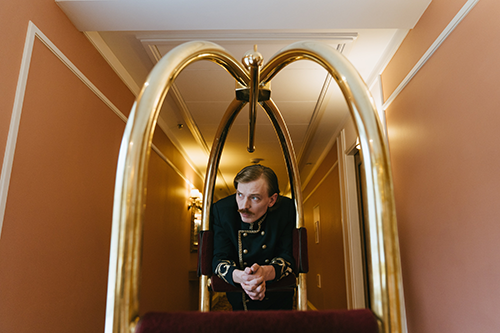 CBRE has exclusively advised investment and asset manager Primonial REIM France and Hova Hospitality on the long-term lease of the Holiday Inn hotel at the Zwinger in Dresden to LFPI Hotels Deutschland.

The existing staff will be taken over by LFPI Hotels Deutschland. The Holiday Inn brand will also be retained through the signing of a franchise agreement with franchisor IHG. As part of the negotiations, further refurbishment measures to upgrade the hotel were agreed upon.

The current hotel and former office building was originally built in the 1950s. In 2015, it was converted into a 144-room hotel. The Brühl Terrace and the banks of the Elbe River, as well as several historical sights, are within a few minutes' walking distance.

Philipp Bessler, Managing Director at LFPI Hotels Deutschland Beteiligungs GmbH, comments, "Dresden meets our investment criteria very precisely – as it is an international renowned destination attracting both business and leisure travelers. The hotel's city centre location next to the world-famous Zwinger and Semper Oper is just great. With the Holiday Inn Dresden takeover we can finally strengthen our reputation and market presence in Eastern Germany."

Robert van der Graaf, Development Director, IHG Hotels & Resorts, says "We are pleased that with the takeover of the Holiday Inn Dresden am Zwinger by our partners at LFPI Hotels Deutschland, we have been able to underline our long-term commitment to this unique location. Dresden is an important hotel market for both the corporate and leisure travelers and therefore a key location for Holiday Inn. We would like to thank all parties involved for making the transition as smooth as possible and thank CBRE for managing the process on behalf of the landlord."

In 2020 and 2021, the hotel market in Dresden suffered from the Corona pandemic. With only 2.2 million overnight stays numbers more than halved from 4.7 million in 2019. Since the lifting of containment measures the local hotel market started to recover. Already in April, hotel room occupancy was back to nearly 57%. The summer months promise to show very healthy occupancy levels, almost in line with pre-Covid times.

"By completing this reletting, Hova shows its ability to provide a smooth transition between tenants and to secure long-term leases in line with Primonial REIM France's strategy," emphasizes Gael le Lay, CEO at Hova Hospitality.

Olivia Kaussen, Head of CBRE Hotels in Germany, adds: "Given the difficult circumstances of the past two years, this project underlines the attractiveness of the Dresden hotel market. We are very pleased to have successfully concluded another operator search process and thank all parties for the good cooperation."

From a legal perspective, Primonial REIM France was advised by HoganLovells and LFPI Hotels Deutschland was consulted by CMS.