CBRE appoints Christopher Bailey as Head of Valuation and Advisory Services, Nordics
by CIJ News iDesk III
2021-09-02 08:17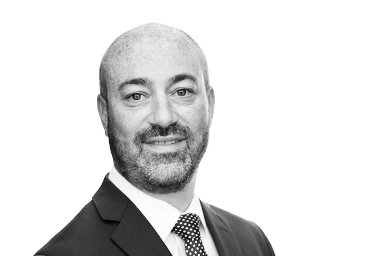 CBRE announced the appointment of Christopher Bailey as Head of Valuation and Advisory Services, Nordics, effective as of 1st September 2021.

Christopher is an Executive Director and currently Head of Valuation and Advisory Services in Denmark. In his new and additional role, Christopher will oversee CBRE's Nordic Valuation operations which comprise well-established businesses in Sweden, Norway, Finland, and Denmark.

Christopher has a wealth of experience for valuations of all types of commercial property, as well as consulting on international investment and property interests. During the last three years, he has conducted a central advisory role in several large asset and portfolio valuations, feasibility studies, and consulting services for all types of commercial property interest both for investors and various banking institutes.

Colin Waddell, Managing Director, Nordic Region, CBRE comments: "We have an increasing demand for coordinated pan-regional valuation instructions over all markets. Chris will be able to combine his expertise with our in-country teams to support our client's valuation needs. Chris is a well-known person within the industry, with exceptional client and staff relationships, this means that he is ideally positioned to step into this new role and to drive our Valuation and Advisory Services in the Nordics."

Christopher Bailey, Head of Valuation and Advisory Services, Nordics, CBRE adds: "I am delighted and honored to have the opportunity to lead our market-leading Valuation and Advisory Services business on a Nordic level. We have seen some remarkable resilience across the Nordic real estate sector during the pandemic and we now look forward to helping our clients take full advantage of the recovery on the horizon. We will be focused on continually improving client service to ensure we deliver exceptional client outcomes. I very much look forward to continuing working with the Nordic team and spending even more time with our clients."

Christopher has over 27 years of property experience gained from working in the UK and Denmark. Following various terms of assignments in the UK in both the public and private property sector, Christopher relocated to Denmark in 2000 where he has since been employed at CBRE.