Century in Stuttgart: Union Investment signs lease with new cinema operator
by CIJ News iDesk III
2023-01-19 08:19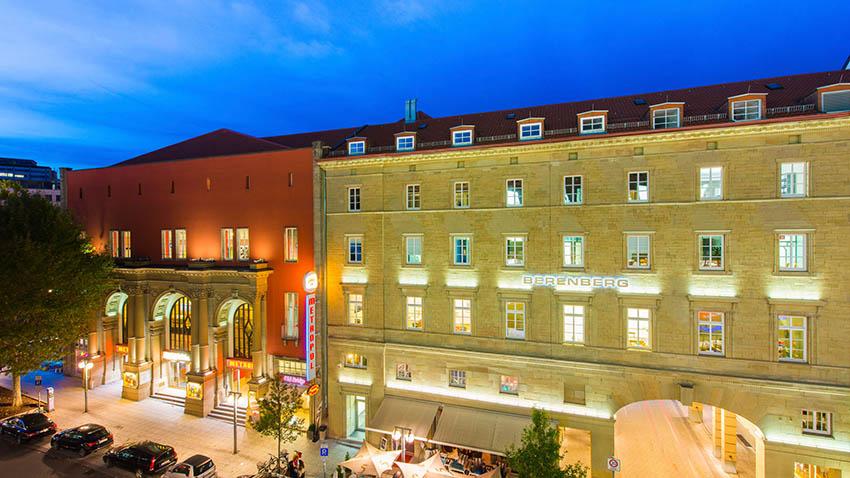 Union Investment has signed a lease with Lochmann Filmtheaterbetriebe for the space of the former Metropol cinema in the listed Century office and commercial building in Stuttgart. The Rudersberg-based cinema operator owns, among others, nine Traumpalast cinemas in Baden-Württemberg, the Passage cinema in Hamburg and the IMAX cinema in Leonberg with the world's largest screen. The lease agreement runs for 15 years and begins in mid-February this year. The Century has already been part of the portfolio of the open-ended real estate mutual fund UniImmo: Deutschland since 2014.

The previous tenant, EM-Filmtheater-Betriebe Mertz GmbH & Co. KG, had operated the renowned Metropol cinema since 2000. The lease, which originally ran until the end of 2022, was terminated prematurely at the end of 2020 at the request of the previous tenant. Against the background of continuously declining sales even before the outbreak of the corona pandemic, the tenant considered the continuation of the cinema to be no longer economically viable. Even the offer of a rent reduction with a rent-free period and contract extension from Union Investment could not change this.

In December 2020, boulder hall operator Element Boulders initially signed a 10-year lease for the space. However, since the building application that would have been required for the conversion work and the change of use of the building was rejected by the city of Stuttgart, the contract ultimately did not materialize.

After lengthy negotiations, Union Investment has now once again been able to find a cinema operator for the 2,550 m² space. This means that the Century, which covers a total of 7,416 m², is once again fully leased. The cinema is scheduled to reopen in 2024.

"Lochmann Filmtheaterbetriebe is planning an elaborate interior fit-out of the listed building, which will reflect the company's successful philosophy of presenting cinema visits as a community experience," says Heinz Lochmann, founder and managing director of Lochmann Filmtheaterbetriebe.