CIJ Awards Gala Romania will hold its 14th edition on 3rd of December
by CIJ News iDesk V
2020-10-28 09:38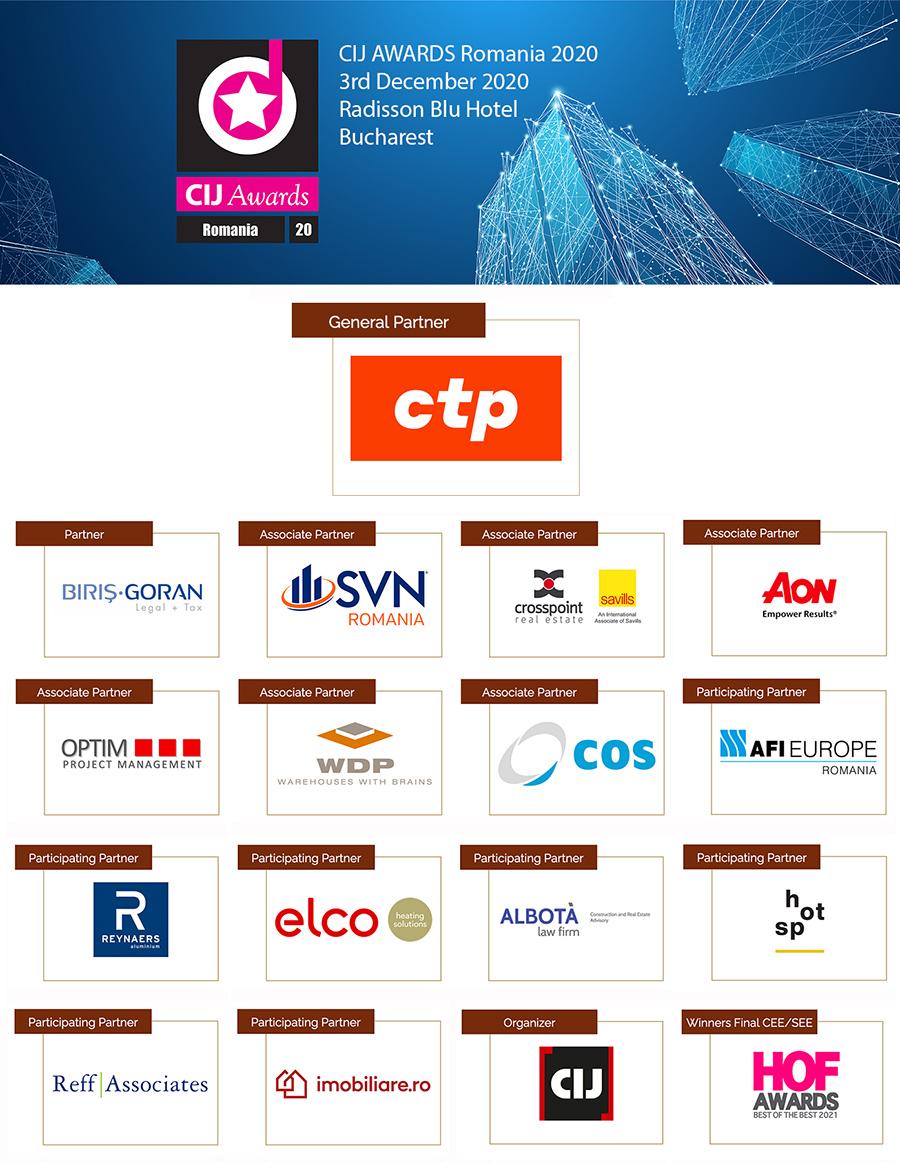 With new set-up and organisational formulates to help fit health and safety restrictions closer to the event, we are confident you will find this year's awards exceptional and unique in the way of prestige, quality and with a luminary gathering, that will, for sure, build another landmark event to remember!

The CIJ team is now working on establishing this years nominees for each of the categories. If you are still yet to nominate, send your nominations to tudor@cijeurope.com no later than the 30th of October, which is our cut off date.

The CIJ Awards are longest-running commercial property awards event in the Romania and have evolved continuously over the past 13 years to keep pace with changes in local, regional and international property markets. This year we celebrate 26 years of CIJ EUROPE as a publisher, news provider and events organizer for the Commercial Real Estate industry.
The winning entries in each project category will enjoy advancement to the Best of the Best HOF Awards in 2021 where only the winning elite is presented from 10 other countries from around Central & South East Europe.

CIJ Awards Gala confirmed Partners this year are: CTP, Biris Goran, AFI Europe, WDP, SVN Romania, Crosspoint Real Estate, AON, Optim Project Management, Raiffeisen Property International, COS, Reynaers Aluminium, Elco Heating Solutions Romania, Albota Law Firm, Hotspot, Reff & Associates, Imobiliare.ro.