Co-working office in Auchan Sosnowiec Shopping Center now open
by CIJ News iDesk III
2023-02-02 13:41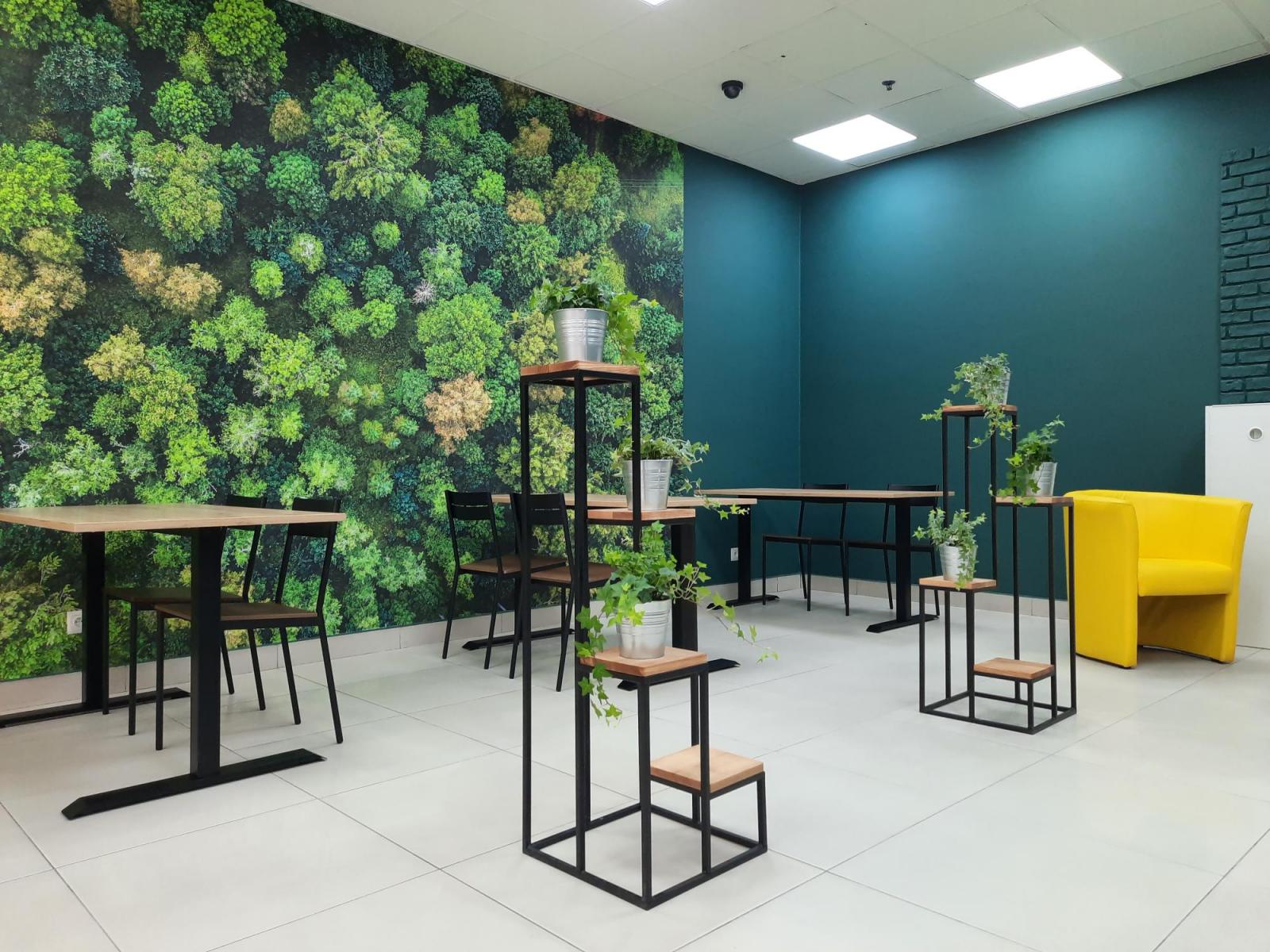 Visitors to Auchan Sosnowiec Shopping Center can use a free co-working office. In a comfortable space arranged in one of the premises of the shopping center, one can use places to work or meet in a small group. Access to wireless Internet will help you perform your tasks. The space is open during the mall's business hours.

The coworking office in Auchan Sosnowiec Shopping Center was created for micro-entrepreneurs, freelancers, and anyone who needs a quiet place to work. The spacious space features tables of various sizes - smaller ones for doing your work in concentration, and larger ones where a small group of people can work at the same time. The room has numerous electrical outlets, useful when working on the computer. You can also use free wireless Internet access.

"Anyone who would like to use their own computer to work or run urgent errands is welcome to the coworking office in our shopping center. They will find a space for themselves with comfortable tables and chairs," says Aleksandra Kolarz, marketing manager of Auchan Sosnowiec Shopping Center.

The co-working office also features a bookshelf. You can replenish it with read titles brought from home and exchange them for the ones on it. In this way, we let the book circulate and give others the opportunity to read it. We ourselves also benefit from this exchange - we gain new books for our library.

The workspace in Auchan Sosnowiec Shopping Center is available from Monday to Saturday from 9:00 a.m. to 9:00 p.m., and on shopping Sundays from 9:30 a.m. to 8:00 p.m. It can be found in the shopping center arcade next to the Rossman store.