Construction of the YIT Żurawie investment in Gdańsk begins
by CIJ News iDesk III
2021-10-12 11:00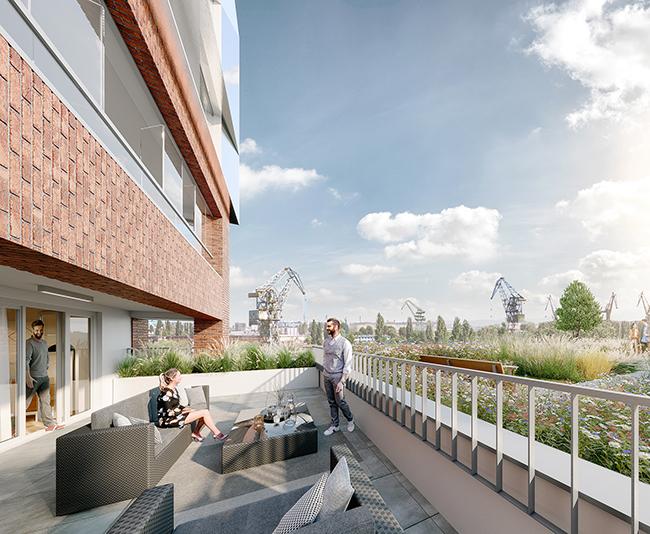 Finnish developer YIT has chosen the general contractor for the residential part of the multifunctional building Żurawie. The tender was won by Mota-Engil. The investment will be built in the Young City of Gdańsk, between Nowomiejska, Popiełuszki and Jaracza streets, in the vicinity of the European Solidarity Center.

"We are starting the construction of our first Gdańsk investment, Żurawie na Młodych Miasto. We have just completed the tender procedure, as a result of which the general contractor was selected - the Mota-Engil company," says Tomasz Konarski, president of YIT in Poland.

The Żurawie investment will be built on a 1.5-hectare plot between Nowomiejska, Popiełuszki and Jaracza streets, near the European Solidarity Center and the historic gate to the Gdańsk Shipyard. The total usable area of ​​the buildings will be over 40,500 m2. There will be commercial and service premises on the ground floor of each of them. Mota-Engil will build 243 apartments for YIT with areas ranging from 29 to 92 m2. Completion of the residential part of the investment, which is included in the tender contract, is scheduled for the third quarter of 2023.

The apartments will have a panoramic view of the area, distinguished by the shipyard cranes towering over the city, which are an important element of the city's heritage. These iron giants were the inspiration for the name of the Żurawie investment carried out by YIT. Future residents will have at their disposal spaces designed in accordance with YIT's original concept "More Life in Yards", which encourages them to spend time outdoors. There are above-ground and underground parking spaces waiting for building users, equipped with chargers for electric and hybrid cars, as well as storage rooms.

The work on the Cranes project was led by Professor Rainer Mahlamäki, one of the most outstanding Finnish architects, known in Poland, among others from the concept of the POLIN Museum of the History of Polish Jews. Together with architect Dariusz Brzeziński and a team from Latergrupa Architekci as well as architect Piotr Chwazik and the GCK team, they created a design of buildings that combine elements of the history of Gdańsk and the tradition of Finnish architecture.

"The architect's mission is to develop a design that, on the one hand, will refer to history, and on the other hand, will respond to the contemporary and even future needs of users and the local community. We should respect the existing old buildings, creating something that will continue the past, while understanding the present conditions and trying to predict the future so that the city and its tissue continue to develop," says prof. Rainer Mahlamäki.