Croatia records an increase in unemployment 26.8 percent
by CIJ News iDesk III
2020-11-11 11:25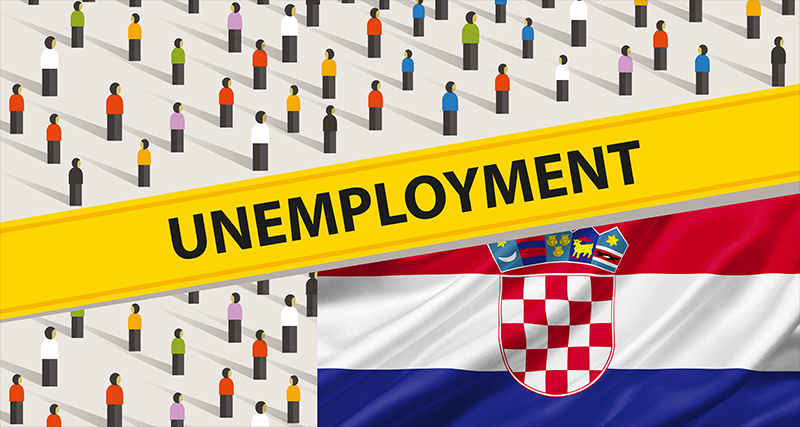 At the end of October 2020, 154,168 unemployed people were registered in the records of the Croatian Employment Service (CES), which is 32,571 people or 26.8 percent more than in October 2019, according to CES data published on Tuesday. On a monthly basis, the number of unemployed also increased, so that in October there were 6,734 people or 4.6 percent more unemployed than in September.

In October, the number of unemployed continued to grow on an annual basis, but slowed slightly, after 35.5 percent in May, 34.3 percent in June, 32.4 percent in July, 32.2 percent in August and 31.2 percent in September. According to the monthly report of the CES, in October this year, 23,867 people were newly registered in the unemployment register, which is 7.7 percent less than in October last year.

Recorded employment-based employment was most common in the manufacturing industry - 2,026 people or 16.4 percent. In October, it employed 1,659 people or 13.4 percent in wholesale and retail trade on the basis of employment, 1,380 people or 11.1 percent in education, and 1,040 people or 8.4 percent in construction.