CTP developing 261,000 sqm in Romania
by CIJ News iDesk V
2021-06-10 10:20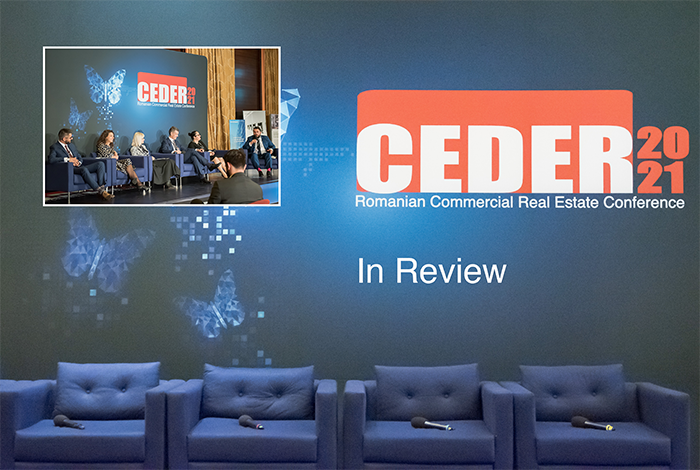 CTP, the largest owner of industrial spaces in the region, currently has 261,000 sqm under construction in Romania.

According to Ana Dumitrache, Country Head of CTP Romania, over the last couple of years the company has tried to "change the game" and to deliver everything on time, according to the agreements with the clients.
"We did a super performance with delivering for Profi a complicated 52,000 sqm property last year. It was due on the September 1 and we delivered on time. Also, we're moving superfast in Stefanesti, on the Bucharest ring road," she pointed out during CEDER 2021.

CTP last year started developing CTPark Bucharest North, in Stefanesti, on a total area of 21 ha. The total investment value amounts to €65 million and the park will have an operational space of 100,000 sqm. The first 20,000 sq m was delivered in 2020, while the rest is to be developed in phases until the end of this year.
But an important part of the developer's portfolio is in other cities outside Bucharest. "We have an important level of preleasing and we go where our clients go. We believe the more we develop, the more infrastructure we create, and the more pressure we put on the local authorities to do things, so it's good for everyone," Dumitrache said.
CTP has 40,000 sq m under construction in Timisoara, out of which 20,000 sqm will be delivered by the end of this year. Another project in the west of the country will be located in Arad, where last year CTP bought "a super-plot" in order to build a logistics park based on the concept of city boxes.

"Our project in Arad is one of the most interesting industrial and logistics projects in the country because it combines everything: industrial, the city box component, the flexible CTP concept with narrower buildings and lots of docking possibilities," Ana Dumitrache added.

The product will comprise of smaller units and will also have retail, warehousing and some office components for smaller players.

"We are sitting now on a 1.2 million sq m which are permitted, in our portfolio, at least in the PUZ stage. This allows us to be quick and efficient."