Czechia is a target for Western investors. Nearshoring is beginning to affect industrial real estate
by CIJ News iDesk III
2021-09-08 10:34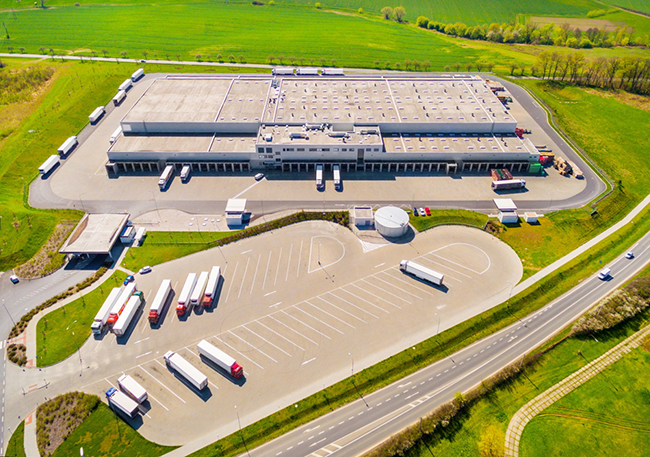 Currently, more and more international companies from the West are considering moving to Eastern Europe. Gone are the days when Asia was the primary destination. This trend was exacerbated in particular by the covid pandemic, when multinational corporations realized that they needed to have their warehouses or factories closer to their main markets due to strategic raw materials or components.

"From the point of view of multinational companies in the manufacturing or logistics sector as a country, we still have cheap labor, where the pay gap can be double. Of course, land or the construction or rental of industrial real estate is also cheaper. Compared to Asia, the Czechia is more expensive, but also with regard to events in the last two years, the reliability of the supply chain is more important for companies today, and thus the location of plants or warehouses directly in Europe," says Petr Narwa, Head of Transaction & Consulting Services at Prochazka & Partners.

A beautiful example of a catalyst for action for some companies currently may be, for example, a significant reduction in supply in the field of microchips, which significantly penetrates primarily into the automotive industry, but also into many other sectors of the economy. Companies are now starting to look for alternatives for production or storage in Europe, so that in the future they no longer fall victim to a situation where they lose influence over the supply of key components from distant Asia and are also closer to their customers. Currently, companies such as Amazon, Tchibo, Bosch and many other companies use their premises in the Czech Republic for the purpose of supplying other European markets. "At the moment, as part of the nearshoring trend, we are looking for premises for a major car parts manufacturer or other manufacturing company from Western Europe. The goal of all clients is not to rely on a single supplier and to diversify their production or warehouse portfolio in Europe," adds Narwa.

As for the costs of building and operating industrial real estate, the Czechia is still doing well compared to Western Europe - real estate construction is about 25% cheaper than Germany, rent is 20-30% less and personnel costs are often up to half lower.

Although rents for industrial space have been growing significantly recently, for premium space in the Czech Republic we are now hovering around the level from € 4.25 / m2 / month in less attractive locations to € 5.25 / m2 / month in so-called "hot spots". "Which is Prague and Brno, while in neighboring Germany in the same category of real estate it is 6.00–7.00 € / m2 / month. The situation is similar in the area of ​​staff costs and in the case of construction work. While salaries as a production operator in the Czech Republic range between € 1,000 and € 1,500 / month, in Western Europe it is more than € 2,000–3,000 / month. In construction work, the rising price trend is evident in most countries, but again, for example, again in comparison with Germany, where the construction cost index has increased by 26% over the last five years, in the Czech Republic there has been a lower increase of 20%.