Diesel fuel will continue to rise, gasoline and LPG will remain stable
by CIJ News iDesk III
2020-12-11 14:00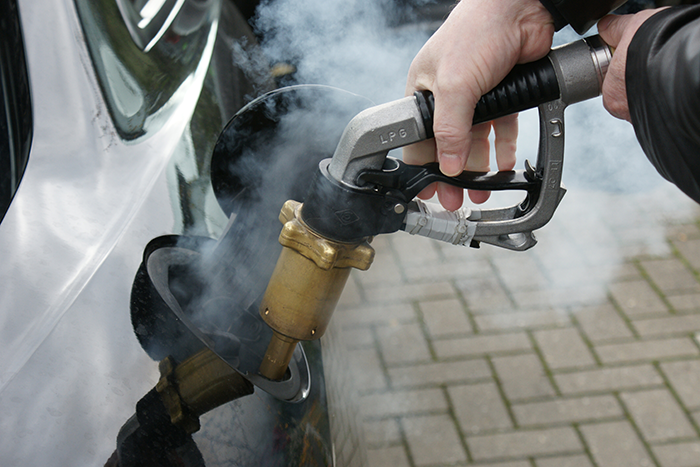 In the pre-holiday week, diesel prices may rise further. Petrol and autogas prices should remain more stable, according to market comments from BM Reflex analysts.

BM Reflex commented:
As expected, we are seeing a slow increase in diesel prices at filling stations. This week the increases reach an average of PLN 0.02 per liter, because at most stations, after last week's increases, its prices remained stable. On average, we pay PLN 4.45 per liter of diesel oil, i.e. the highest amount since March this year.

Unleaded gasoline 95, after an average increase by PLN 0.01/l, costs PLN 4.50/l, and unleaded gasoline 98 costs PLN 4.82 / l, which is as much as a week ago. The average price of autogas increased by PLN 0.01 / l this week, to the level of PLN 2.18/l.

We end the last week on the wholesale market at a higher level than the last one. We observe greater dynamics of growth for diesel oil, hence a further increase in diesel prices in the pre-Christmas week. Petrol and autogas prices should remain more stable.

Prices for the February series of Brent crude oil contracts rose in the second week of December to the region of USD 51/bbl. On Friday, December 11, Brent crude oil was trading at around USD 50/bbl and the upward momentum seems to be weakening as the market discounted virtually all positive news.

On Thursday, the US FDA's advisory committee voted to approve the coronavirus vaccine developed by Pfizer and BioNTech, which brings closer the decision to allow the vaccine to be widely used in the US. It should be officially taken over the next few days. It does not change the fact that it is still difficult to expect a greater improvement in the demand side of the crude oil market in the short term. On the other hand, the market reaction to data from the US fuel market says a lot about the sentiment. The much greater than expected increase in fuel stocks was practically completely ignored by the market. It is true that the increase in crude oil inventories on a weekly basis by as much as 15 million bbl/d was mainly due to a short-term decline in crude oil exports to the USA by 47% (from 3.5 to 1.8 million bbl/d), but at the same time gasoline reserves increased 4.2 million bbl/d of oils 5.2 million bbl/d per week.

The demand side of the US market was also weak. The average weekly level of consumption of all fuels remained low at 18.5 million bbl/d, and gasoline demand fell by 0.3 million bbl/d to 7.6 million bbl/d and is 1.3 million bbl/d (14%) lower than last year.

The US EIA also released its latest mid-term forecasts for the oil market. Expectations regarding average crude oil prices have been revised upwards. Currently, EIA expects the average price of Brent crude oil to rise to USD 47/bbl in Q1 2021, compared with USD 43/bbl in the fourth quarter of this year. This forecast has been revised upwards by USD 5/bbl. In Q4 next year, Brent crude oil prices are expected to rise to an average level of USD 50/bbl. However, the EIA believes that high global crude oil inventories and overcapacity should limit the upward pressure on prices.