DPP is looking for constructor that will reconstruct the Florenc metro station
by CIJ News iDesk III
2021-06-04 10:36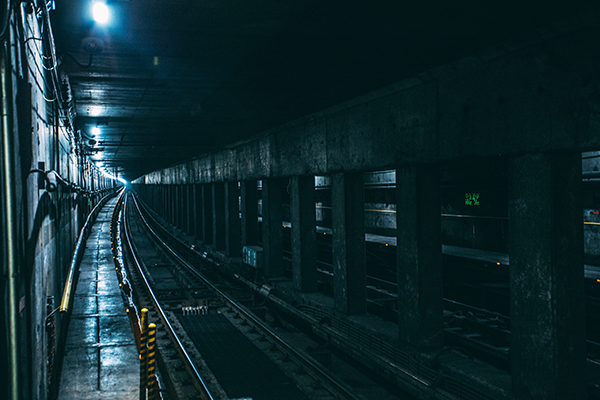 The Transport Company of the Capital City (DPP) announces a public contract for the reconstruction of the Florenc metro station, where lines B and C intersect. The contractor who wins the tender should vestibule and subway and build escalators to the new terminal hall of the bus station. The estimated value of the contract is CZK 1.29 billion. Construction should take about 54 months, said DPP spokeswoman Aneta Řehková.

"We have to replace the ceiling plate of the Florenc station. Several diagnostic investigations, a static assessment and the result of a survey of steel supporting bearings of the ceiling structure carried out by the Klokner Institute CTU in Prague show extensive corrosion. to a state of emergency and would have to be closed unplanned, "said Adam Scheinherr (Prague Sobě), Deputy Mayor for Transport and Chairman of the Supervisory Board of DPP.

The public areas of the underpass and vestibule, as well as the technical areas and facilities of the station, will also be repaired. Among other things, the lighting will change for a more economical LED variant, wall tiling and paving. A fixed staircase to the bus terminal will be replaced by a pair of escalators.

Depending on the course of the public contract, the DPP assumes the start of the construction itself at the end of the year at the earliest or at the beginning of 2022. The construction work will take place mainly during full operation of the metro. According to the DPP spokesman, the operation of the metro on line C should be interrupted on some weekends, when the old beams and parts of the ceiling structure will be removed and replaced with new ones. During these closures, DPP will introduce alternative tram transport.

The Jiřího z Poděbrad metro station A will also be reconstructed, where a consortium of Strabag and AŽD will carry out the work for CZK 1.3 billion. The station will be closed for ten months due to repairs and trains will pass through it. It is not yet clear exactly when the station will be closed.

DPP is the largest city company that operates the metro, trams, buses or cable car. It employs about 11,000 people. The city finances the operation of the company through so-called compensation. Last year, CZK 14.6 billion were earmarked for DPP from the city budget, and this year CZK 15.3 billion.