Ecological theoretical and practical workshops for children from several Warsaw schools
by CIJ News iDesk III
2022-04-14 10:28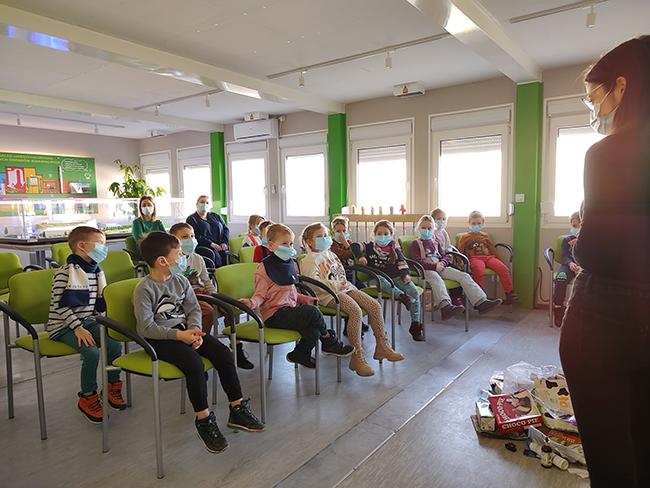 Unibail-Rodamco-Westfield, managing the Westfield Arkadia shopping centers, Galeria Mokotów and Galeria Wileńska, in cooperation with Miejskie Przedsiębiorstwo Oczyszczania and POSCO, organized theoretical and practical classes "Mini dump". Several hundred children from 12 primary schools in Warsaw take part in them. Thanks to the event, students will learn the details of the correct segregation of waste, and then test their knowledge during a practical task. The workshop started on Monday, April 11th and will last until April 22nd.
Classes are held at the ZUSOK Information Center (Zakład Unieliwiania Stałych Odpadów Komunalnych) in Warsaw's Targówek. During them, school groups learn the rules of recycling in order to use the acquired knowledge in real life - properly segregating selected waste.

The workshops are attended by groups of 20-30 children and adolescents aged 5-13, studying on a daily basis in schools located in four districts: in Mokotów, Praga-Północ, Wola and Żoliborz. Each meeting takes approximately 45 minutes. Classes are conducted by MPO Warszawa and POSCO experts.

"As Unibail-Rodamco-Westfield, we undertake activities that have a positive impact on the environment and encourage a sustainable lifestyle. We want to promote these ideas among others, including the youngest ones, so we decided to organize ecological workshops in cooperation with our partners - Miejskie Przedsiębiorstwo Oczyszczania and POSCO. We are glad that we can contribute to spreading knowledge about ecology among the youngest inhabitants of Warsaw," says Sławomir Kuliński, press spokesman for Unibail-Rodamco-Westfield Polska.

Earth Day - an ecological festival for families with children and young people:
Workshops at the ZUSOK Information Center are only a part of the activities planned by Unibail-Rodamco-Westfield on the occasion of the International Earth Day. All visitors to shopping centers managed by URW, i.e. Westfield Arkadia, Galeria Mokotów and Galeria Wileńska on Saturday, April 23, from 12.00-19.00, and Galeria Wileńska additionally on Sunday, April 24 at the same hours, they can count on many attractions. URW has planned, inter alia, educational field fun, an eco-town and various workshops for children and adults. The event is aimed mainly at families with children and young people, and its aim is to show practical solutions for a greener life.