ELI has obtained a EUR 111 million loan from Berlin Hyp to expand its logistics portfolio
by CIJ News iDesk III
2021-10-12 09:18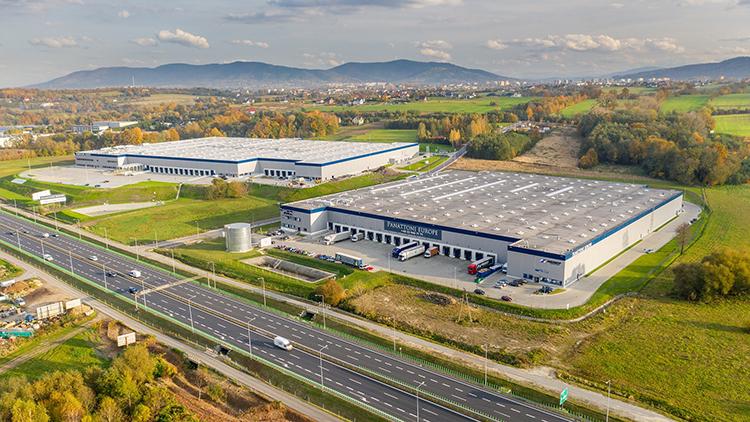 European Logistics Investment (ELI), a dynamically developing logistics platform on the Polish market, has signed a loan agreement for EUR 111 million with Berlin Hyp. These funds were used to refinance four logistics projects from the ELI portfolio.

European Logistics Investment obtained financing from Berlin Hyp with a total investment value of EUR 111 million. The funds were used to refinance ELI logistics projects in four locations: Bielsko-Biała, Ruda Śląska, Warsaw and Toruń, covering seven buildings with a total GLA of 216,000 sqm.

"ELI logistics projects offer excellent access and high-standard warehouse space for business, which makes them very popular among tenants all over the country. We are glad that the renowned banking institution Berlin Hyp has additionally confirmed the excellent quality of our assets by granting a loan," said Artur Gniazdoowski, Senior Vice President Finance at Griffin Real Estate.

"ELI is developing dynamically, constantly expanding its portfolio with attractive real estate in key logistics locations in Poland. Obtaining long-term financing will contribute to maintaining the pace of the company's development and will enable the achievement of goals related to the expansion on other promising markets," adds Łukasz Toczek, Senior Vice President Investments at Griffin Real Estate responsible for the development of the ELI platform.

"The logistics real estate sector in Poland is constantly developing, and ELI is becoming an important player on the Polish logistics market. We saw the potential of ELI in taking advantage of market opportunities and that is why we decided to provide financing for the company's further development," said Justyna Kędzierska-Klukowska, Director of the Berlin Hyp Representation in Warsaw.

The parties were advised by the law firms Linklaters and CMS.