Ewa Spychalska joins CPIPG Warsaw team as overall operation of retail facilities portfolio
by CIJ News iDesk III
2023-04-25 10:00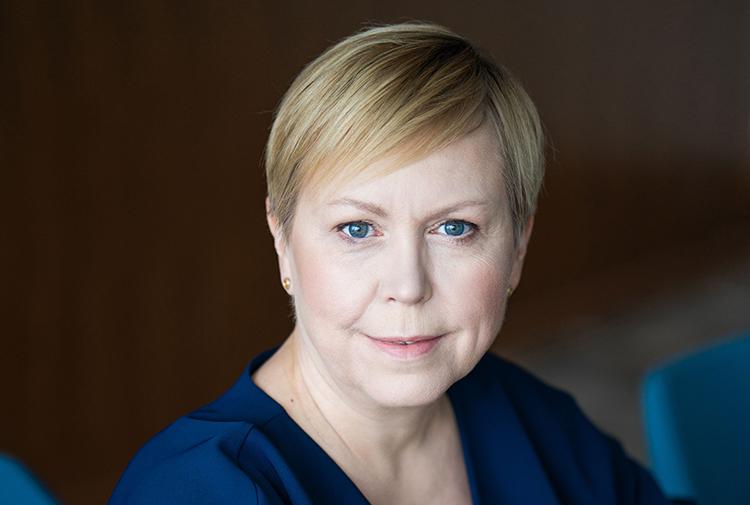 CPI Property Group (CPIPG) is strengthening its asset management structures in the retail area. Ewa Spychalska has joined the Warsaw team responsible for the overall operation of retail facilities from the group's portfolio.
Ewa Spychalska has more than 20 years of experience in managing retail facilities.

She joined CPI Property Group's Warsaw team from Neinver Poland, where she held the position of International Retail Manager for the past 5 years. Her tasks included building and maintaining strong relationships with key tenants in the group's retail outlets, as well as managing sales and maximizing results in Northern Europe. As an asset manager and center manager, she was responsible for operations and maintaining the value of properties in Galeria Malta and Galeria Katowicka (within the structures of Neinver Polska), Galeria Wisła (Cream / Caleum Development) and in the position of Retail Operations Director for Outlet Center Retail Management. She is a graduate of Scandinavian Studies at the University of Gdansk and MBA studies at the Poznan School of Banking and Helsinki School of Economics.

Her tasks at CPI Property Group include responsibility for the development and ongoing bearing of the value of STOP SHOP retail parks and Vivo! chain shopping centers in Poland.

"The retail facilities in our portfolio are local malls and retail parks. This formula is highly valued by both tenants and customers. In many smaller towns, it is the retail destination of first choice. I am therefore convinced that Eve's vast experience in managing and multiplying the value of primarily retail facilities in the regions, as well as the ability to build long-term relationships with tenants, will translate into their even greater popularity and, consequently, the value of our portfolio," stresses Beata Krawczyk, Head of Asset Management Retail at CPI Property Group Poland.

CPIPG in Poland currently manages 23 properties, located in 20 regional cities. The portfolio consists of two retail park chains - STOP SHOP (11 facilities) and CityMarket (6 facilities), a chain of 4 Vivo! shopping centers, two independent shopping malls and commercial space in Warsaw office buildings. The total area of the facilities is more than 272,000 sqm, and their value exceeds EUR 430 million.