FLE SICAV FIS fund, managed by FLE GmbH, has bought Kopernik Office Buildings in Warsaw
by CIJ News iDesk III
2023-01-18 13:55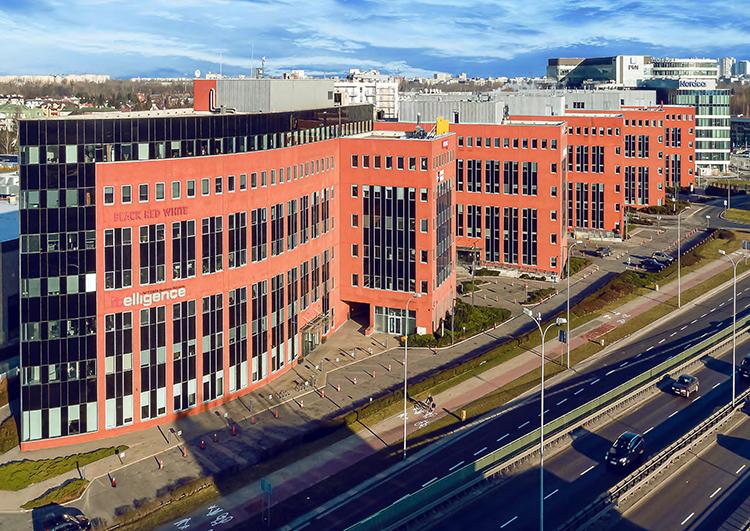 The FLE SICAV FIS fund, managed by FLE GmbH, has bought the fifth office property in Poland - Kopernik Office Buildings in Warsaw. The seller was DWS, one of the world's largest asset and capital management companies. Knight Frank advised the buying party and Colliers represented the seller. The FLE fund's previous acquisitions in Poland included properties in the warehouse and retail sectors.

The Kopernik Office Buildings property is located in one of Warsaw's main areas of office concentration, in Jerozolimskie Avenue. The complex includes 5 office buildings, which were constructed between 2001 and 2007, with a total area of 25,000 sq m. The buildings have been awarded BREEAM certification at Very Good and Excellent levels. The Kopernik Office Buildings complex is located 20 minutes by car from Central Station and 15 minutes from Frederic Chopin Airport.

Dr. Alexander Klafsky, Managing Partner of FLE GmbH said: "The purchase of the Kopernik Office Buildings property proves that we are able to acquire more properties that guarantee a stable income, even if the economic environment seems difficult. Our strategy allows us to balance emerging obstacles as part of our long-term vision, and we see great potential in the Polish market all the time."

Marek Jakubiak, Head of CEE at DWS adds, "The Kopernik Office Buildings complex was in the DWS portfolio for 15 years. Over the course of them, the property has proven to be very resilient to market and economic changes, with stable occupancy levels and smooth tenant changes. This transaction demonstrates the attractiveness of the Warsaw office market, and we are pleased that we were able to create value for our investors in this location."

Krzysztof Cipiur, Managing Partner and Head of Capital Markets at Knight Frank comments: "We believe that this acquisition will significantly strengthen FLE's portfolio in Poland. The Kopernik Office Buildings complex guarantees very good quality, as evidenced by its stable leasing history and low tenant turnover. We would also like to thank FLE for the trust shown in our fifth joint transaction."

Piotr Mirowski, Senior Partner and Board Member at Colliers adds, "This transaction proves that the Warsaw market offers institutional quality buildings from the secondary market, characterized by a long-standing reputation among tenants and generating stable returns for investors. We congratulate DWS on another office transaction and wish FLE continued success. I am confident that with a new owner, the Kopernik Office Buildings complex will maintain its status as a trusted business address and continue to enjoy tenant loyalty."

Allen & Overy law firm assisted the buyer with legal services, TPA Poland advised on tax issues, and technical advice was provided by Avison Young.