FutureMeds leases 1,100 sqm in the Infinity office building Wrocław
by CIJ News iDesk III
2023-01-19 11:00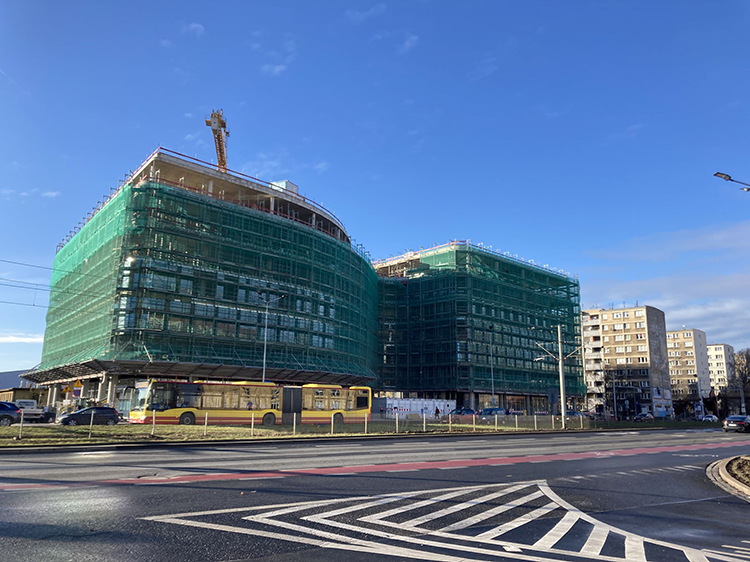 FutureMeds, a company specialising in clinical trials of new drugs and therapies, has joined the group of tenants of the Infinity office building. The operator of a network of modern outpatient clinics will occupy 1,100 sqm. of space in a building under construction at John Paul II Square in Wrocław. A FutureMeds clinic will be arranged on the ground floor of the office building, while the first floor will house the company's new headquarters. The Infinity building, which is being developed by Avestus Real Estate in cooperation with business partner Alchemy Properties, will be ready to receive tenants in Q2 2023.

FutureMeds is a company established in 2019 that at present has 12 medical facilities located in Poland, the UK, Bulgaria and Ukraine. The FutureMeds Group's state-of-the-art medical centres specialise in conducting clinical trials of new drugs and therapies on behalf of the world's largest pharmaceutical companies. In Poland, the company operates in five cities: Wrocław, Warsaw, Kraków, Łódź and Olsztyn. The capital of Lower Silesia is also home to the company's international headquarters.

'Acquiring such an important business partner as a medical clinic was one of the key elements of Infinity's retail and service space concept from the outset. In developing this investment, we wish to create not only a modern office building, but also a place where it will be possible to take advantage of various types of services, including such innovative ones as those offered by our new tenant. We are truly pleased that FutureMeds has trusted us and sees its future with Infinity, not only through the new clinic, but also by locating its headquarters in the office space of our building,' said Mariusz Frąckiewicz, Director Poland, Avestus Real Estate.

FutureMeds will occupy a total of 1,100 sqm. of the Infinity office building. A new medical clinic will be arranged on 500 sqm. on the ground floor of the building and it will be the only FutureMeds facility in Wrocław. Meanwhile, the first floor of the office building will be home to FutureMeds, which will occupy nearly 600 sqm. of modern office space. JLL represented Infinity's owner in the negotiation process, and Igor Yankilevich from ESTAR Solutions advised the tenant on relocation and expansion.

'We are confident that the new location of our outpatient clinic will give the residents of Wrocław and the surrounding area faster access to new therapeutic options as part of the clinical trials conducted at FutureMeds, as well as ensure the highest standard of medical care offered by the experienced team at our Wrocław facility. Our priority is to provide patients, customers, employees and partners alike with a modern, comfortable and safe place to continue FutureMeds mission, that is bringing the latest drugs and treatments to those who need them faster and wherever they are. We believe that the new FutureMeds headquarters will inspire our further plans both in Poland and abroad,' commented Radosław Janiak, PhD, CEO of FutureMeds.