Garbe Industrial Real Estate acquires property near Vienna
by CIJ News iDesk III
2021-12-16 22:42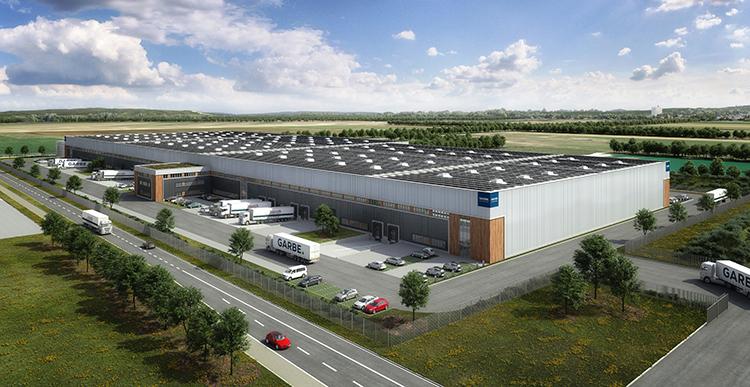 Garbe Industrial Real Estate GmbH is further expanding its business activities in Austria. To this end, the Hamburg-based project developer has now acquired an almost 74,000 sqm plot of land in the market town of Kottingbrunn, around 30 kilometres south of Vienna. A multi-user property is to be built on the site, which will be suitable for contract logistics and warehousing service providers, as well as for medium-sized businesses. Construction is scheduled to begin in September 2022.

"The Vienna region is one of the logistics hotspots in Austria with strong demand for modern logistics space," says Jan Dietrich Hempel, Managing Director of Garbe Industrial Real Estate, explaining the land purchase. "I am certain that our planned new building will be accepted by the market as an extremely attractive offer of space."
The location also contributes to this with first-class connections to the transport infrastructure. The site is in the immediate vicinity of the B17 federal highway and the A2 southerly motorway with the Kottingbrunn and Bad Vöslau junctions, connecting Vienna with Graz, Klagenfurt and Italy. Via Vienna and the A4 easterly motorway, Hungary is also well connected with the economic region of Budapest. The southern railway, running from Vienna via Graz to the Slovenian border, can also be quickly reached.

A modern multi-user property with a total area of around 43,500 square metres is to be built in Kottingbrunn with almost 34,900 square metres of warehouse and storage space as well as 6,400 square metres of mezzanine. There are also plans for 2,200 sqm of office space in an annex in front of the building. The property is to be equipped with 36 loading gates for the efficient receipt and dispatch of goods. In
addition, various parking spaces for cars and trucks are planned.

"We are investing a total of around 47 million euros in the site," says Jan Dietrich Hempel. "We attach great importance to resource-saving and high-quality construction methods. In general, our aim is to build as compliant as possible with ESG criteria, i.e. to focus on the aspects of environment, social and governance in all projects and to reduce the property's carbon footprint with appropriate on-site measures." The new building in Kottingbrunn is scheduled for completion in September 2023.