Gazprom Fined $7.5 Bln over Nord Stream 2 by Polish Anti-Monopoly UOKiK
by CIJ News iDesk V
2020-10-08 11:58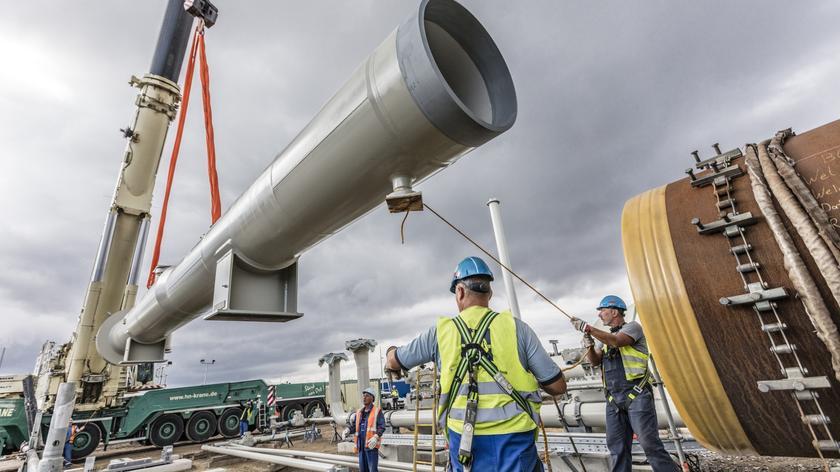 Poland's anti-monopoly authorities UOKiK has fined Gazprom more than $7.5 billion over Nord Stream 2 pipeline. After a two-year investigation, UOKiK conclude that the pipeline damages Polish consumers and raised a host of concerns over energy security, market competition and the financial partnership struck between Gazprom and five European energy companies to build and manage the pipeline. The European companies involved in the project ( Engie, Uniper, OMV, Shell and Wintershall) have also been fined a total of $61 million.

"The launch of Nord Stream 2 will threaten the continuity of natural gas supplies to Poland. An increase in the price of the product is also highly likely, with the said increase being borne by Polish consumers. Completion of this investment project increases the economic dependence on Russian gas, not only in the case of Poland, but also of other European states", said Tomasz Chrostny, president of Poland's Office of Competition and Consumer Protection. Gazprom will appeal the decision. The fine "violates the principles of legality, proportionality and the right to a fair hearing", said the company in a statement.

Gazprom said that it fundamentally disagrees with the decision and will appeal. "The decision of UOKiK violates principles of lawfulness, appropriateness and fair proceedings, while the unprecedented fine amount indicates the decision to oppose implementation of the Nord Stream 2 project by all means," the company said. Gazprom will appeal against the decision "because it did not breach antimonopoly laws of Poland," the Gazprom said.