GDDKiA has spent about PLN 1.3 billion on roads so far in 2021
by CIJ News iDesk III
2021-04-08 10:12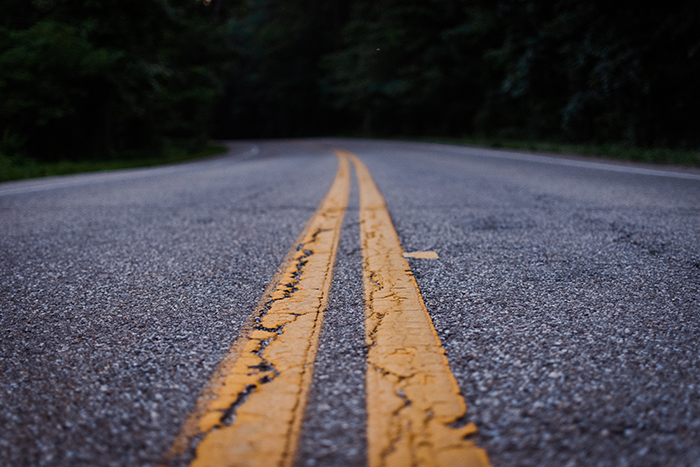 The General Directorate for National Roads and Motorways (GDDKiA) has spent over PLN 1.3 billion on roads since the beginning of this year, the institution said.

Since the beginning of this year, we have provided the construction industry with over PLN 1.3 billion. This is over PLN 57 million more than in the corresponding period of 2020 and almost PLN 180 million more than in 2019. Throughout 2021, we plan to spend approximately PLN 19.3 billion on investments.

GDDKiA also informed that Poland currently have 4,269 km of expressways, including 1,712 km of motorways and 2,557 km of expressways. There are 106 tasks under construction from PBDK with a length of over 1,365 km.

It also plans to announce 96 tenders for works on the existing network with a length of approx. 255 km and an estimated value of approx. PLN 1.79 billion.

Source: ISBnews
There are pending tenders for 31 sections of new roads with a length of almost 391 km (21 tasks from PBDK with a length of 303.5 km and 10 ring roads from PB100 with a length of 87.2 km). There are 106 tasks under preparation, which will be implemented as part of PBDK (almost 2,105 km) and 87 bypasses that will be built as part of PB100 (751 km).

"The current situation in Poland and in the world creates many risks and challenges that we have to face, and their solution is not always up to us. Regardless, we are continuing our work. This year we have already signed 10 contracts, and we will sign more soon "- said after General Director of National Roads and Motorways Tomasz Żuchowski.

GDDKiA, citing the analysis of the Polish Association of Construction Industry Employers, also announced that in Q1 2021 the number of offers in GDDKiA tenders decreased compared to the two previous quarters. The companies participating in the proceedings submitted offers which constituted between 65 and 105% of GDDKiA's estimates. The lowest bids oscillated between 55 and 90% of the budget and were on average approx. 24% lower than the highest bids in a given tender.

According to PZPB, the key challenges in the near future will be primarily the strong competition between contractors, rising prices of materials and the possible accumulation of investments in 2022-2025, which in 2018 negatively affected the margin of contractors.

PZPB also indicated that the infrastructure industry is perceived by representatives of the financial sector as stable. And this despite the market turmoil around the world related to the coronavirus pandemic. This does not mean, however, that its functioning does not encounter any difficulties along the way.

Increases in prices (mainly steel) have not influenced the implementation of road investments so far, but such a scenario is also taken into account by the financial industry. Infrastructure investments are treated by many countries as a recipe for a positive economic impulse that may help in the fight The global demand for materials necessary for the implementation of infrastructure works may therefore increase significantly along with the recovery of world economies after the pandemic. The demand for raw materials (steel, asphalt, aggregates) and international competition from states may affect the price increase. insurance industry representatives stressed the need to start talks on hedging against sudden increases in the prices of construction materials or their shortages on the market.

The financial sector also sees threats in the possible increase in inflation, energy commodity prices and electricity. However, this does not change the general assessment of the prospects for road investments, which are looking good and their market environment is stable, assesses GDDKiA.

As of April 1, 2021, the value of collaterals in bank and insurance guarantees amounted to approximately PLN 8.36 billion. This amount included performance bonds worth approximately PLN 6.77 billion and advance payment guarantees worth nearly PLN 1.6 billion.

"We estimate that by the end of this year, the value of collateral in performance guarantees will increase by another PLN 1.6 billion. This shows how closely correlated the construction and financial industries are" - added GDDKiA.

The management reminded that this year it plans to announce further tenders for 26 sections of PBDK with a total length of 313 km. It will include six sections of the S19 expressway from the border of the province Mazowieckie and Lubelskie to Lubartów (Lubelskie Voivodeship), three sections of the S17 Piaski - Hrebenne road, four sections of the S10 Toruń - Bydgoszcz expressway and three sections of the S6 between Koszalin and Słupsk.

As part of the Program for the construction of 100 ring roads, it is planned to announce tenders for six sections with a total length of 34 km. They will include Tarnów ring roads within DK73 (Małopolskie Voivodeship), Stryków within DK32 (Wielkopolskie Voivodeship), Koźmina Wlkp. within DK15 (Wielkopolskie Voivodeship) or Gorajec and Dzwola within DK74 (Lubelskie Voivodeship).