General contractor Rex-Bud Budownictwo has been selected for MDC2 Park Gliwice
by CIJ News iDesk III
2022-05-10 10:29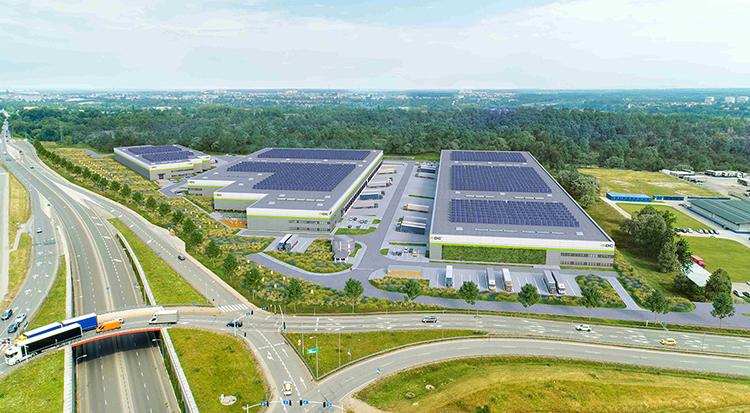 MDC2 – a developer of sustainable warehouse and industrial space operating on the Polish market, announced it has appointed the general contractor, Rex-Bud Budownictwo for the project, MDC2 Park Gliwice.

MDC2 Park Gliwice, a sustainable distribution and logistics park located in Upper Silesia, will provide over 57,000 sqm of speculative industrial space to the market. Based on the conditions of the general contractor's agreement, the project will target to become the highest point scoring BREEAM New Construction Excellent building ever to be built in Poland.

"Bearing in mind an increasing demand for a sustainable logistics space we are very pleased to be working with Rex-Bud on the construction of our speculative development in Gliwice," said Jeremy Cordery, COO and founder of MDC2. "We are looking forward to building a trustworthy and long-term relationship with our newly appointed business partner who understands the need for delivering energy efficient and quality projects."

MDC2 Park Gliwice will be a state-of-the-art distribution park located within the boundaries of Gliwice (5 km away from the city centre) at the junction of two motorways in Poland, A1 and A4. The main communication routes in the vicinity of Gliwice also include numerous national roads, i.e., the regional highway – Drogowa Trasa Średnicowa, which is called the "internal highway" of the Upper Silesian Agglomeration.

MDC2 Park Gliwice is designed in accordance with sustainable development, i.e., minimal interference in the natural environment. The investment will be certified BREEAM New Construction, and will stand out with PV ready roofs, electric vehicle chargers, rainwater recycling and outdoor relaxation zones for employees and truck drivers.