Geo Mărgescu, Forte Partners: "Building in the city center is a nightmare, but it pays off".
by CIJ News iDesk V
2022-06-16 11:00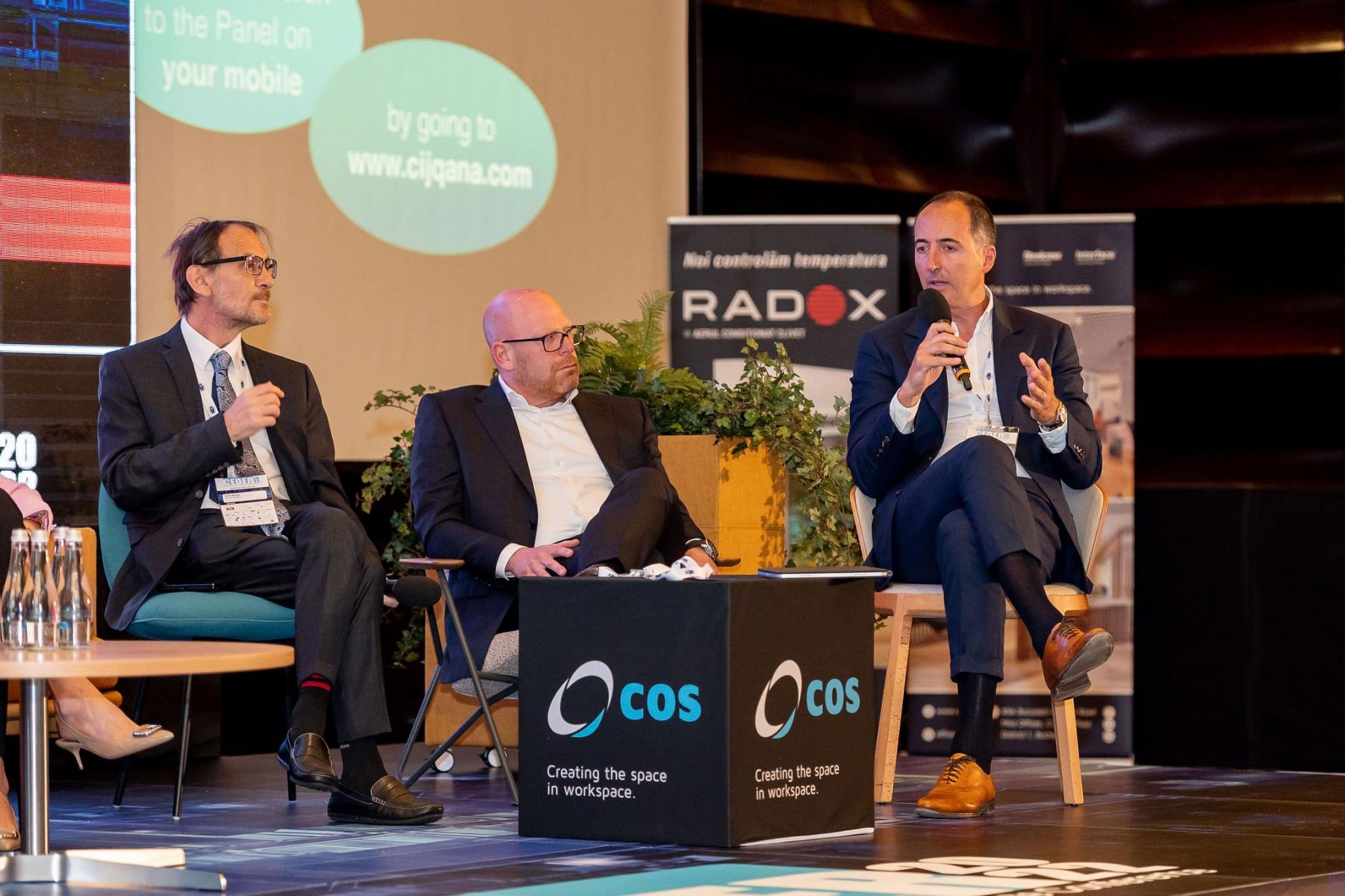 Forte Partners is one of those local Romanian developers who have focused on Bucharest city center.

Its two latest projects, Matei Millo (40 million euros) and Tandem (65 million euros) have put a modern face on this part of the city.

As Geo Mărgescu, Cofounder and CEO at Forte Partners said during CEDER, construction in the city center was "a nightmare", but it pays off, as rents are much higher than for other projects.

"Besides, I believe there is a responsibility to refurbish the buildings," he explained.

The tenants' willingness to come back to the office is growing, but now, one of the biggest challenges is how to better use buildings and common spaces.

Mărgescu said, however, that Forte is not currently looking at other old buildings: "It's the same difficulty to obtain a permit for an old building as for a new one. It's a difficult job to refurbish an old building and transform it into an office space. For now we are not looking at such projects, as we still have some land that we can develop".

He adds that permitting in Bucharest has become the biggest problem developers are facing today.

As there are fewer new office projects coming on to the market, it will put pressure on rents, which "will need to catch up, in order to see buildings get developed."

However, according to Mărgescu, we are living in a new reality, where the cost of rent is not on everybody's lips.

"We are receiving other questions, like: will you deliver on time, do you have the land, the permits, is the building ESG compliant, does the building fit the company needs? I believe that, for the first time, rent is not the major element în choosing an office building. Things are changing, and rent and incentives are not always on the forefront when making a decision to relocate".