Gizella Loft office building Budapest lease 2000 sqm to TK Elevator
by CIJ News iDesk III
2021-07-01 15:33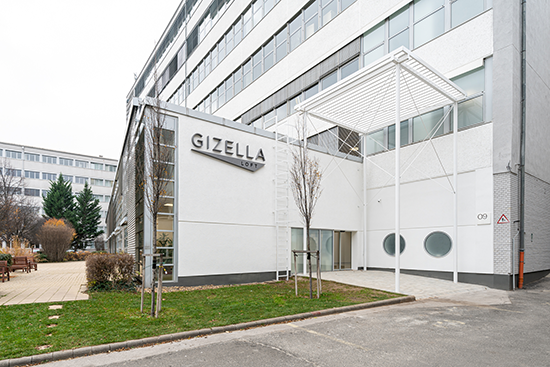 TK Elevator has signed a lease agreement with WING for the company's Gizella Loft office building. Based on the long-term agreement, TK Elevator will lease some 2000 sqm of office space.. The company has established itself as a global leader in urban mobility solutions and became independent since its sale by thyssenkrupp AG in August 2020. TK Elevator will become the second tenant of the complex, joining TÜV Rheinland InterCert Kft., and bringing the building's occupancy rate to 90 percent. Following the move, scheduled for the fall, TK Elevator will operate a shared service centre for its European and African operations out of Gizella Loft.

The new space is scheduled to be completed and ready to welcome tenants in fall 2021.

In 2018, WING purchased the former Siemens site on Gizella Road, part of which is leased back to Siemens on a long-term basis. WING has prepared a phased development and reutilisation plan for the property. As a first step, the tallest office building of the complex, known today as Gizella Loft, was transformed into a premium category office building. Occupying an excellent location in close proximity to the City Park, the building offers 8500 sq m of office space. The renovation has transformed it into a Category A, human-focussed and cost-efficient space ready to welcome future tenants. The Gizella Loft office building is available for occupants immediately, offers additional space for future expansion and meets any special technological demands companies may have.

"We are pleased to welcome another major international corporation among our tenants. TK Elevator has already expressed its confidence in WING when it chose to move the company's local branch to the Login Business Park. The lease agreement for the Gizella Loft building will further advance this business relationship. In addition to the range of services offered, Gizella Loft's greatest advantage lies in its location. Situated on the Hungária Ring, the site of Budapest's developing new office corridor, the property lies close to the Zugló transportation hub as well as City Park. It was also on the Hungária Ring that in 2008 WING completed development of the Allianz headquarters building, while the Skylight City office building, reborn in 2017, was created through the renewal of the former Material Center. Similarly, the Telekom headquarters is another WING project and nearby, the Liberty office building is currently under construction," said Norbert Schőmer, WING's deputy CEO responsible for office development.