Global luxury real estate prices fall for the first time since 2009
by CIJ News iDesk III
2023-05-16 07:12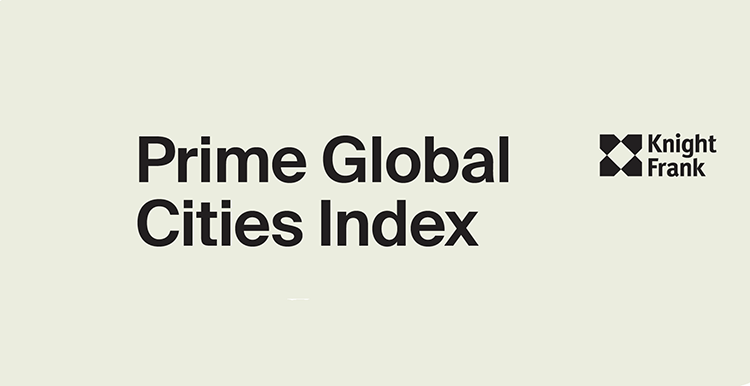 According to an index tracking price changes in the luxury real estate rental market, the Prime Global Cities Index, published quarterly by Knight Frank, luxury real estate prices in 46 cities around the world fell by 0.4% over the 12-month period. This represents a dramatic decline from prices, which had grown by 10.1% at the end of Q4 2021. The price decline is the result of high inflation and tightening monetary policy.

Key findings:
- In the first quarter of 2023, we recorded a decline in luxury real estate prices for the first time since 2009, the year of the financial crisis.
- An index tracking prices in 46 global metropolises at the end of March 2023 recorded a year-on-year decline of 0.4%. This marks a sharp change from the fourth quarter of 2021, when the market recorded a record price increase of 10.1%.
- Price declines are seen in 16 of the 46 markets tracked. It should be noted that two-thirds of the cities continue to see price increases, but the high percentage of price declines in some cities has resulted in an overall negative index.
- At the top of the table, with a 44% annual price increase, was Dubai. Miami came in second place (11%). Both cities were the only ones to record double-digit price increases. Zurich (9.4%), Berlin (5.7%) and Singapore (5.5%) round out the top five markets - also indicating the resilience of the richest to economic change. Berlin, on the other hand, has become an investment destination.
- Dubai's price increase of 149% during the pandemic period (March 2020 to now) is indicative of the structural changes this market is undergoing.
- New Zealand dominates the list in terms of price declines. They fell 27% in Wellington,17% in Auckland and 15.3% in Christchurch.