Globalworth appoints Ema Iftimie as Managing Director for its operations in Romania
by CIJ News iDesk III
2023-11-07 09:58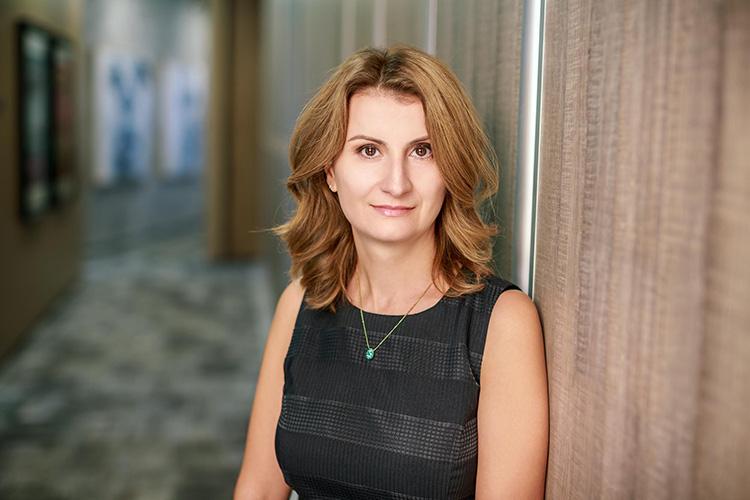 Globalworth has announced the appointment of Ema Iftimie as Managing Director for its real estate operations in Romania. Starting December 1st, Marian Popa will step down as the Managing Director and Ema Iftimie will assume this role, focusing on operational, business development and customer care.

"I express my sincere gratitude to Marian Popa for his outstanding management over the last three particularly challenging years. After a distinguished 50-year career, Marian has decided to retire and focus on his personal life. His contributions have been invaluable, and we wish him all the best for the future. Ema Iftimie's appointment aims to enhance customer service, strengthen our local operations, and cultivate an even more dynamic and productive working environment. I have every confidence that Ema's vision and leadership will be pivotal in leading our local team to even greater successes," said Dennis Selinas, CEO of Globalworth.

Ema Iftimie is a seasoned professional with an impressive tenure of almost 25 years in real estate, 10 of which she's dedicated to fostering growth for Globalworth Romania through a top-tier leasing strategy.

Under Ema's supervision, the leasing department of Globalworth Romania has accomplished remarkable results in the first half of 2023, leasing 100,000 sqm of office space – a significant figure given that the total market demand was 188,000 sqm. She has proven her expertise in negotiating significant contracts with leading industry companies while managing a vibrant team of leasing professionals and ensuring bespoke service for each tenant.

As of this year, Ema became a board member of the Globalworth Foundation, where she has been actively involved in backing various CSR initiatives that have a profound effect on the local community. Furthermore, she has recently been honored with the 'Personality of the Year' at the 2023 SEE Property Forum gala.

Ema holds a degree in Sociology and Psychology and various diplomas in management, negotiation and business planning.

"I am delighted to start my new assignment as Managing Director for our real estate operations in Romania and I look forward to continue working closely with the experienced Globalworth professionals. Our commitment to excellence, tenants' satisfaction and innovation remains unwavering. We will continue to invest in our people, technology and processes to ensure we stay at the forefront of our industry, addressing the future challenges by making our adaptability a source of strength," completed Ema Iftimie.