Hebe drugstore was opened in NoVa Park, Gorzów
by CIJ News iDesk III
2022-07-29 13:56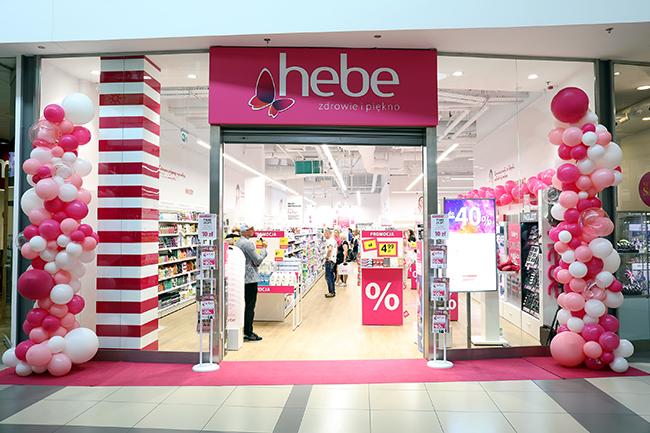 Hebe is a modern drugstore that offers its customers a carefully selected and varied range of health, beauty and care products, including exclusive products - all at extremely attractive prices. Cosmetics lovers will find here the necessary products for make-up, hair, body and nail care, perfumes, dermocosmetics, professional cosmetics used in beauty salons and SPAs, as well as Korean products. Hebe customers can count on frequent promotions and professional service that will ensure the best selection of cosmetics tailored to individual needs. Hebe is also spacious interiors that create a place with a unique atmosphere and comfort for shopping.

"Our clients have been waiting for this opening for a long time! Hebe is one of the favorite drugstores of Poles and Poles, so it is not surprising that from 9.00 am many residents of Gorzów appeared in the new drugstore. The systematic extension of our center's offer with well-known, liked and unavailable brands on the local market results not only from our positioning. It is also a response to the needs of our clients and the directions of development of the retail industry," says Anna Szcześniak, senior marketing specialist at NoVa Park.

The Hebe drugstore covers an area of ​​238 sqm and is located on level 0, in the vicinity of the mBank outlet.