Heimstaden Bostad sets new targets for limiting global warming to 1.5 ° C
by CIJ News iDesk III
2021-09-14 08:26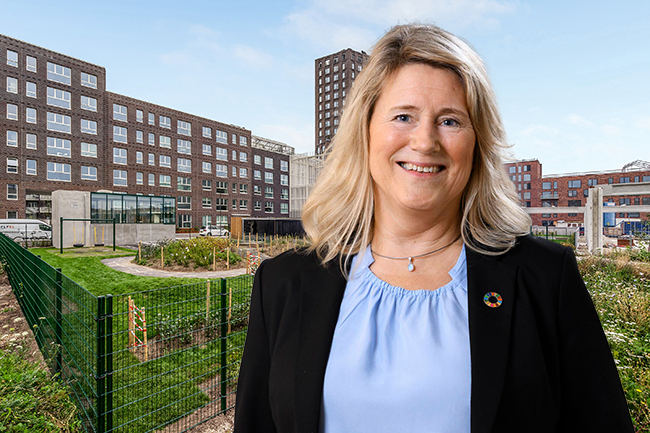 Heimstaden Bostad has set new sustainability targets and is investing SEK 5 billion (approx. EUR 500 million) to reduce greenhouse gas emissions by at least 46% by 2030, in line with the Paris Agreement's ambition to limit global warming to 1.5 ° C.

In January 2021, Heimstaden Bostad was one of the first pan-European rental housing companies to commit to the Science Based Targets (SBTi) initiative and is pleased to announce new climate targets after a thorough internal process and review of the operational and economic implications of increasing its ambitions. :
• Reduce greenhouse gas (GHG) emissions by at least 46% by 2030 (areas 1 and 2).
• Reduce the amount of energy purchased by an average of 2% per year by 2025.
• Require suppliers covering 70% of Area 3 emissions to set scientifically based targets for 2025.

The new goals will complement the company's existing sustainability goals.
The total investment to achieve the new goal of reducing greenhouse gas emissions by 2030 is estimated at SEK 5 billion based on the current real estate portfolio and will increase with the company's growth. This includes targeted efforts throughout the value chain, such as changing fuel, improving energy efficiency throughout the portfolio, installing photovoltaic power plants and purchasing electricity from renewable sources with a certificate of origin.

"I am proud to be able to work in a company that is aware of the seriousness of climate change and is willing to invest in achieving bold goals. The hard work is starting right now and we must meet these goals by involving the whole organization, our partners and our customers," said Katarina Skalare, Director of Sustainable Development at Heimstaden.

Across the EU, buildings account for around 40% of energy consumption and 36% of CO2 emissions. 1. By increasing its climate ambitions, Heimstaden Bostad seeks to positively influence global efforts to combat climate change and takes responsibility for its environmental footprint. improving the state of the planet and perhaps also for inspiration in the field of housing.

"We are convinced that it is up to all of us to adapt our behavior and our activities to the common fight against climate change. At Heimstaden, we take our responsibility as one of Europe's largest residential property owners seriously and want to lead by example in setting new ambitious and scientifically based sustainability goals that will have a positive long-term impact on our financial and operational performance," said Patrik Hall. CEO of Heimstaden.

The new targets and their plan will be sent to the SBTi for verification.
"We look forward to your feedback from SBTi. We have set ambitious but realistic goals and plans, and we hope that with the support of this initiative, we will be successful in fulfilling our contribution to climate change mitigation," said Skalare.