Heimstaden has already accommodated 250 families from Ukraine
by CIJ News iDesk III
2022-05-03 12:21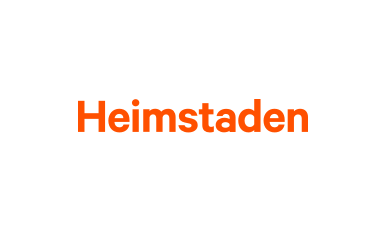 Heimstaden has already accommodated 250 families from Ukraine. At the same time, it helps them find work and other necessary background.

Flats with basic equipment, dozens of meetings with Ukrainian refugees, help with finding a job, schools or doctors - not only the help of Heimstadt, the largest provider of rental housing in the Czech Republic, to people fleeing the war in Ukraine.

Heimstaden offered 500 flats for Ukrainian refugees to the government on the first day of the war in Ukraine. In two months, thanks to excellent cooperation with the region and municipalities, half have already been occupied. Accommodation in flats is preferred by people who already have relatives in the Czech Republic or have already gone through a refugee facility and have decided to stay for a longer period of time. "We always note that we are not a type of short-term accommodation with the facilities and service offered by refugee camps. In contrast, the apartment guarantees greater privacy and a feeling of home. We usually rent unfurnished apartments, but it is clear that Ukrainian refugees often come only with hand luggage and without the possibility to equip it. For this reason, we have provided each apartment at least at its own expense with at least basic furniture, bed linen, kitchen utensils and durable food, "says Jan Rafaj, CEO of the Czech branch of Heimstaden.

Work and business - we can help with that too:
Heimstaden offers not only apartments, but a number of accompanying services for its clients. In the past, he founded and funds for them, for example, the Center for Business Support, community centers, employment agencies and now even prepares for the opening of a social enterprise. Everything is now available to Ukrainians to adapt to life in the Czech Republic as quickly as possible.

"We have the first people interested in our own business. Currently, for example, I help with the equipment of a massage studio or a dog grooming salon, "says Zuzana Palová, director of the Center for Business and Employment Support. Libor Dürrer, who heads the Workado employment agency, adds that language barriers are an obstacle for Ukrainian women to gain a higher job. "Few of them speak English at a level that allows them to hold the management profession in a multinational company. Unfortunately, there is no choice but to take a less qualified job, "says Dürrer. According to him, two out of ten women speak English, with the exception of programmers and lawyers.

Specific needs of large families:
Last year, the Heimstaden Group introduced a worldwide collaboration with the SOS Children's Village, where it donates 100 Euros a year for each apartment to help children at risk. In addition, this year it released another approximately 40 million crowns just to help the people of Ukraine. Thanks to this, 24 foster families found safe homes in Havířov today. "Sometimes there are families of up to 15 members who had very specific housing requirements and for whom we found it very difficult to find housing in order to keep the family together. We finally succeeded and the children from these families have already started going to local schools. The program could not be successful without the intensive support and daily field work of the local organization SOS Children's Village, which was established in Havířov only last year and with which we work closely, "adds Jan Rafaj.

People from Ukraine can apply for flats via a specially set up line, served by a native speaker from Ukraine on 702 296 518.