HIH Invest acquires core office property in Regensburg
by CIJ News iDesk III
2023-05-24 07:48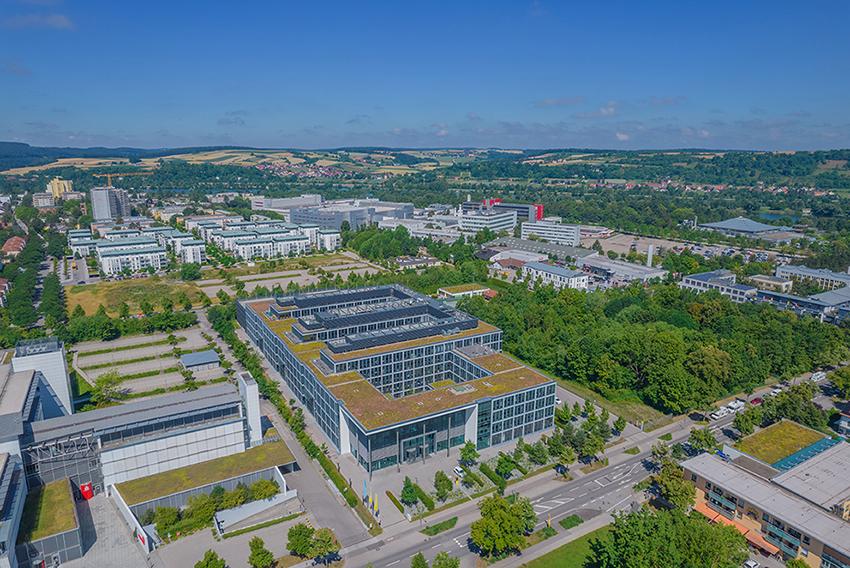 HIH Invest Real Estate has acquired the "Netzwerk" office building at Lilienthalstrasse 7 in Regensburg for a club of German institutional investors. The seller is a closed-end private investor fund of Real I.S. The building was constructed in 2011 for the E.ON Group in the western quarter and has since served as the headquarters of its subsidiary BayernWerk Netz GmbH. The core property has four full floors and a stacked floor with roof terrace and encloses three landscaped inner courtyards. Of the 28,545 square meters of total leasable space, 24,761 square meters is office space and 3,669 square meters is warehouse space. In addition, there are 600 underground and outdoor parking spaces. The property is DGNB Platinum certified.

With a remaining lease term of approximately eight and a half years plus an option to extend, BayernWerk Netz GmbH is the sole tenant of the property. The company has the option of subletting space to companies cooperating with it and can thus flexibly meet its own needs. A total of just under 2,300 square meters is currently occupied by the renowned business law firm WTS, the listed industrial group Thyssen Krupp Schulte and the marketing company Konzept Service.

"Regensburg impresses with its high economic strength with broadly diversified demand for space, which is faced with almost no supply reserve. The Lilienthalstrasse location has established itself over many years as a sought-after, high-quality office location next to the city center, particularly due to its excellent transport connections," explains Stefanie Wicke, Senior Fund Manager at HIH Invest.

For the club deal, HIH Invest, as the capital management company, has set up a closed-end special fund, which will be structured in accordance with Article 8 of the Disclosure Regulation. FONDSGRUND Investment GmbH from Hamburg acts as asset and transaction manager. HIH Invest is responsible for fund and risk management.

The club consists of seven institutional investors and the special AIF Deutschland Selektiv Immobilien Invest II. The Article 8 pooled fund managed by HIH Invest invests in attractive office locations in prospering major cities in Germany. It is still in the acquisition phase and has now tied up its fifth property.

"With BayernWerk Netz GmbH, we have a long-term tenant with a strong credit rating on this flexible space, and the property is one of Regensburg's highest-quality office buildings. We were able to acquire the property at a reasonable cost factor and thus offer our investors the prospect of a profitable distribution yield," says Alexander Eggert, Managing Director of HIH Invest, explaining the purchase.

GSK Stockmann conducted the legal and tax review of the purchase, while Cushman & Wakefield acht+ GmbH was commissioned with the technical due diligence.