HIH leases 4,800 square metres of office space in Nuremberg
by CIJ News iDesk III
2023-11-16 07:47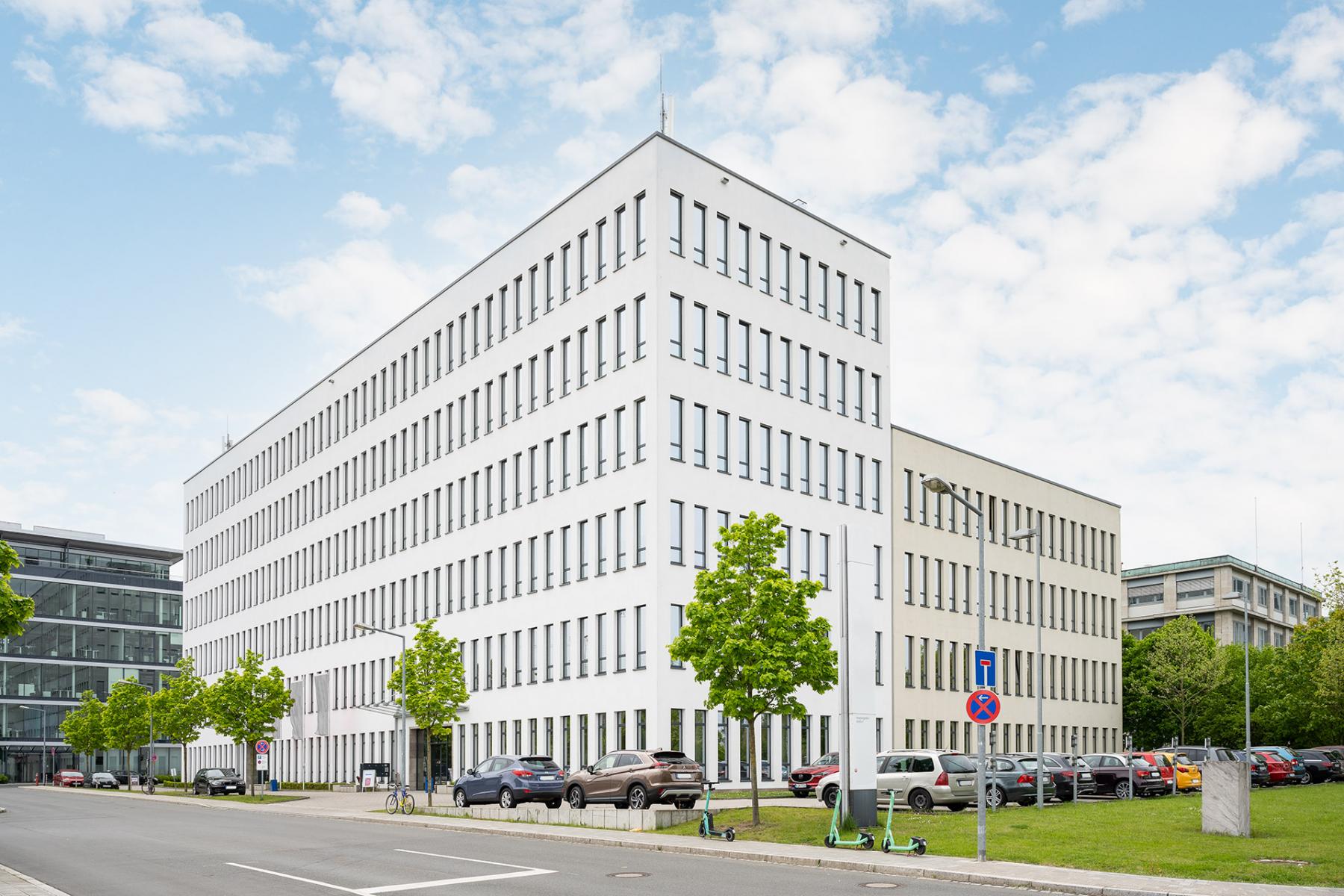 HIH Invest Real Estate (HIH Invest) has secured a new tenant for the CUBE building at Kressengartenstrasse 4 in Nuremberg: The publishing house Nürnberger Presse Druckhaus will move into over 4,800 square metres of office space there on a long-term basis in autumn 2024.

The building, constructed in 2011 in the Tullnaupark office district, is part of an individual property fund managed by HIH Invest. It has a total area of almost 7,400 square metres, which can be divided up flexibly. The centre section of the U-shaped property consists of six upper floors, the side wings of four. Verlag Nürnberger Presse Druckhaus rents the second to fifth floors, the canteen on the ground floor and the newly created roof terraces. Parking spaces are available at the building and in the multi-storey car park. Telekom, the previous sole tenant, has already vacated the building.

The CUBE office building is located to the east of Nuremberg's old town, close to the main railway station and in the immediate vicinity of Lake Wöhrder See. With the Dürrenhof and Tullnaupark stops, the location has excellent connections to the S-Bahn, tram and bus network.

"The CUBE is in high demand and ideal for companies that appreciate a central location, good public transport connections and the local recreational character. The location offers great added value for companies and their employees," says Carina Orthen, Head of Letting Munich at HIH Real Estate. "We are delighted that we were able to fulfil the Nürnberger Presse Druckhaus publishing house's wish for a new company headquarters with a modern, employee-friendly working environment thanks to an open exchange of ideas and needs-oriented advice."

ImmoService from Nuremberg acted as estate agent.